Community Action Pioneer Valley, in partnership with LifePath, has been awarded a $1,000,000 federal grant by the Dept. of Housing and Urban Development (HUD) with the goal of giving qualifying lower-income older adult homeowners the option to safely age-in-place. This grant covers the cost of licensed occupational therapists to perform home safety assessments, licensed contractors to perform modest home modifications, and the purchase of adaptive equipment and safety materials.
Mark is a Certified Aging-In-Place Specialist (CAPS), who is practiced and passionate about home improvement, which, for Mark, is about independence.
As part of this new initiative, Mark Devlin, MBA, was appointed LifePath's Home Safety Program Director on August 1, 2021. Mark was instrumental in planning the program and in successfully applying for the grant to fund it. Mark is a Certified Aging-In-Place Specialist (CAPS), who is practiced and passionate about home improvement, which, for Mark, is about independence. "I was raised holding the other end of a board for my father, with a pencil, tape measure, and utility knife at the ready. I purchased my first home at age 24 and now 34 years and 5 homes later, I am as active in home repair and improvement as I am a student of it," says Mark.  
Before taking on this new role, Mark spent 16 months managing volunteers within LifePath's Personal Care Attendant (PCA) Meals Program and Vaccination Access Program. He retired as Director of Quality Assurance from Wellfleet Group (formerly CHP) at the end of 2018 after 15 years, with the goal of moving into nonprofit human services work. He has achieved this goal through his dedication to LifePath's community, a dedication he is now channeling toward LifePath's new Home Safety Program. 
Through the Home Safety Program, community members who qualify will be able to maintain their independence by safely remaining in the familiar comforts of their home and community through home modification. A common alternative to safely remaining at home is the move to a costly assisted living or nursing facility and the resulting personal displacement. LifePath is also working with people in need of this service who are not able to qualify for the HUD grant program, by performing home safety assessments and by engaging volunteers to install adaptive equipment and address other home safety gaps.
While the HUD portion of the program is still in the process of being launched, the LifePath Home Safety Program has already consulted with 8 consumers, performed 4 home safety assessments, and completed safety improvement work on 3 homes.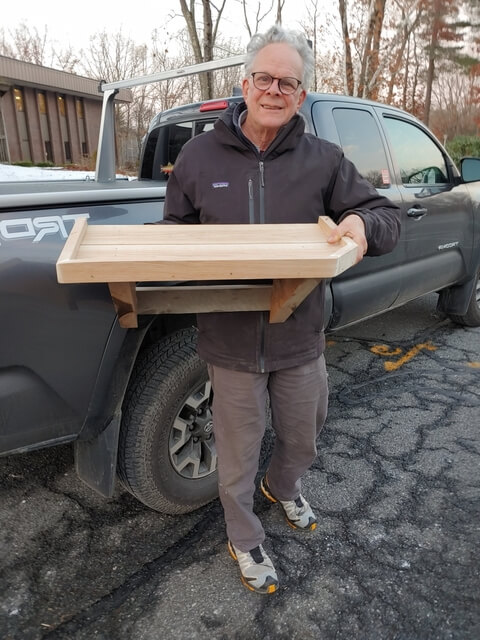 Nila Patterson, 65, lives in her home in Orange with her adult daughter and granddaughter. Mark and three volunteers improved her home's accessibility by replacing 3 challenging door knobs with easy-to-use door levers, made her entryway safe by moving her mailbox, repaired a gutter that leaked onto her front steps in the winter months creating dangerous icing, installed handrails, installed a grab bar, designed and installed an exterior shelf to set items down when she unlocks her door, and eliminated a hazardous situation by replacing the ceiling support housing for a loose and dangling ceiling fan/light fixture that was directly above the family kitchen table. When asked for feedback after the work was complete, Nila said, "Mark and his volunteers are great people! They are caring people. They are a true asset to the [Home Safety] program!"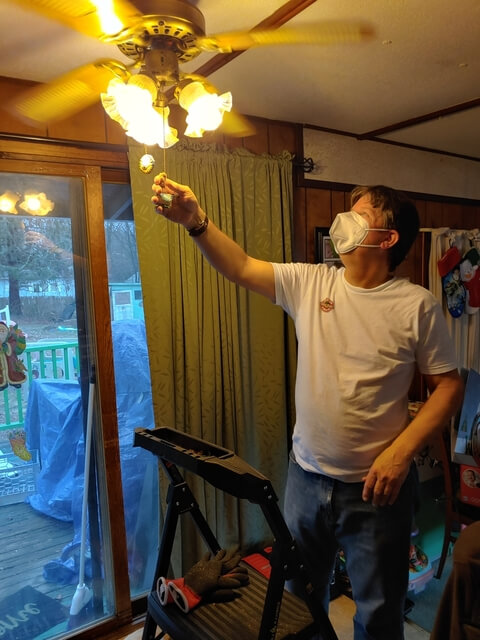 As the HUD part of the Home Safety Program launches, Mark is looking for volunteers with knowledge, interest, and/or skills related to home safety. "More volunteer labor means more homeowners helped. More modification work performed by volunteers allows us to stretch the grant dollars, purchase more adaptive equipment, and help a greater number of elders remain safely in their homes," says Mark.  
If you are interested in volunteering for the Home Safety Program please contact Mark at mdevlin@lifepathma.org or 413-829-9256. If you are interested in making your home or a loved one's home safer, call LifePath at 413-773-5555, X1230 or 978-544-2259, X1230 to speak to a Resource Consultant, or email info@LifePathMA.org.