Service Areas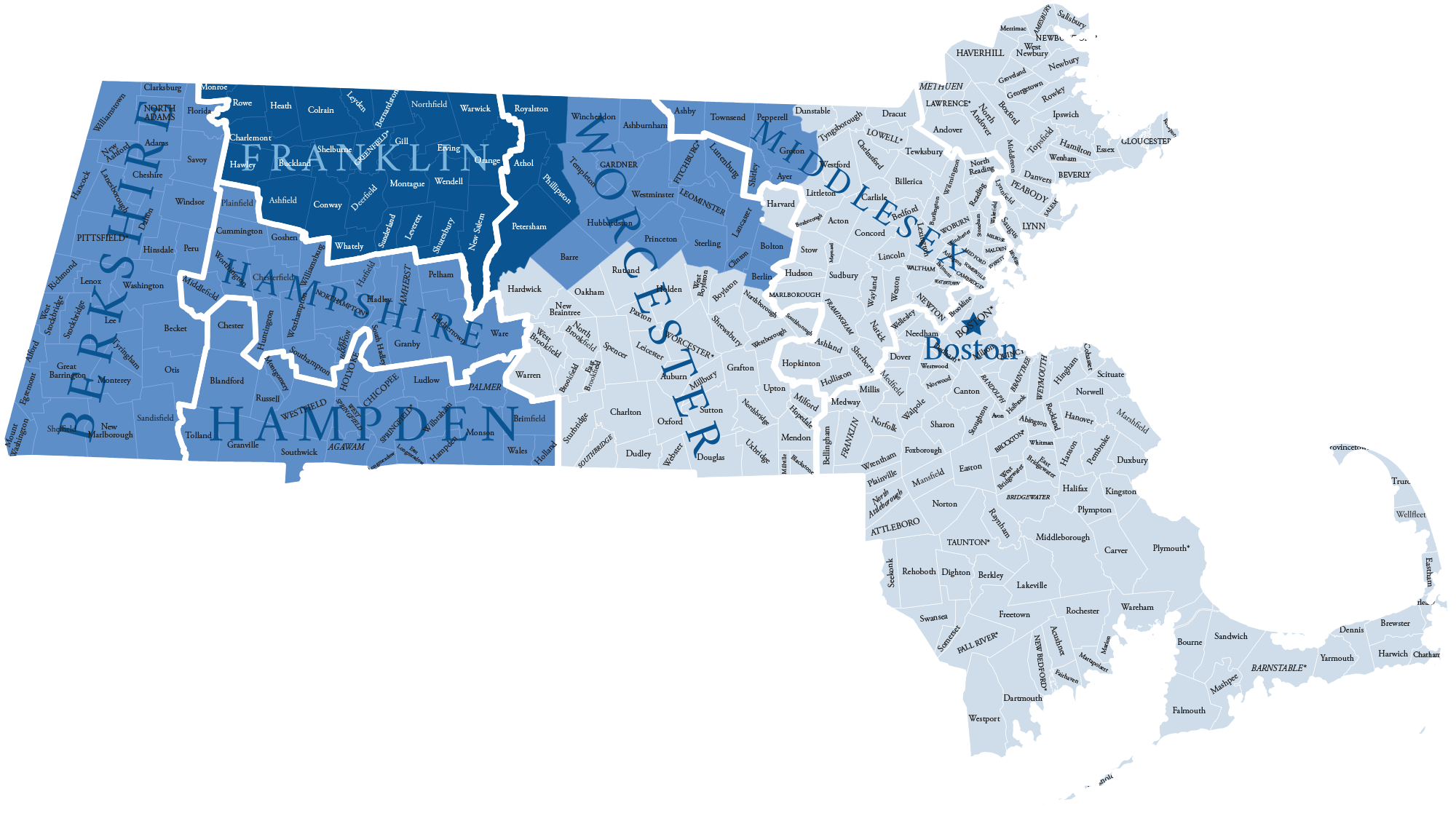 The Area Agency on Aging and Aging Services Access Point service area is Franklin County and North Quabbin (Worcester County). The towns we serve are:
Ashfield
Athol
Bernardston
Buckland
Charlemont
Colrain
Conway
Deerfield
Erving
Gill
Greenfield
Hawley
Heath
Leverett
Leyden
Monroe
Montague
New Salem
Northfield
Orange
Petersham
Phillipston
Rowe
Royalston
Shelburne
Shutesbury
Sunderland
Warwick
Wendell
Whately
Some programs are available in Hampden, Hampshire, Berkshire, Worcester, and Middlesex counties, and other communities or counties in Massachusetts.
Find the Area Agency on Aging that serves your region
---
More About LifePath
LifePath, an Area Agency on Aging (AAA) and Aging Services Access Point (ASAP), is a private, nonprofit corporation that provides a wide range of programs and services to support the independent living of elders and persons with disabilities. We also offer support and resources to caregivers, including grandparents raising grandchildren, to assist in their efforts to care for their loved ones. We have been providing family and caregiver support and community-based services for elders and for persons with disabilities living in our service area since 1974.
LifePath's Form 990 is available for public inspection upon request.