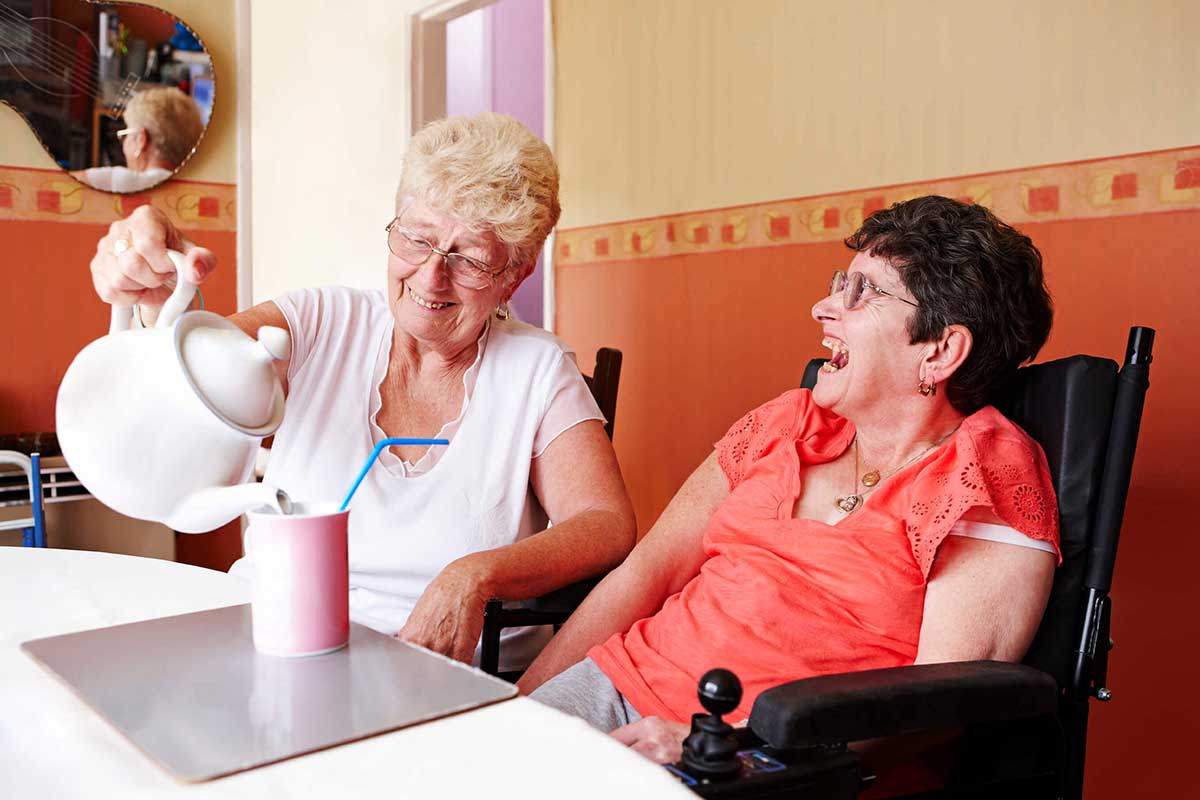 If there's one thing everyone wants, it's a sense of belonging. The Adult Family Care (AFC) program at LifePath helps enable adults of all ages to belong to a community, and more importantly, to a family.
Specifically, AFC helps adults age 16 or older who—because of medical, physical, cognitive, or mental health conditions—cannot safely live alone.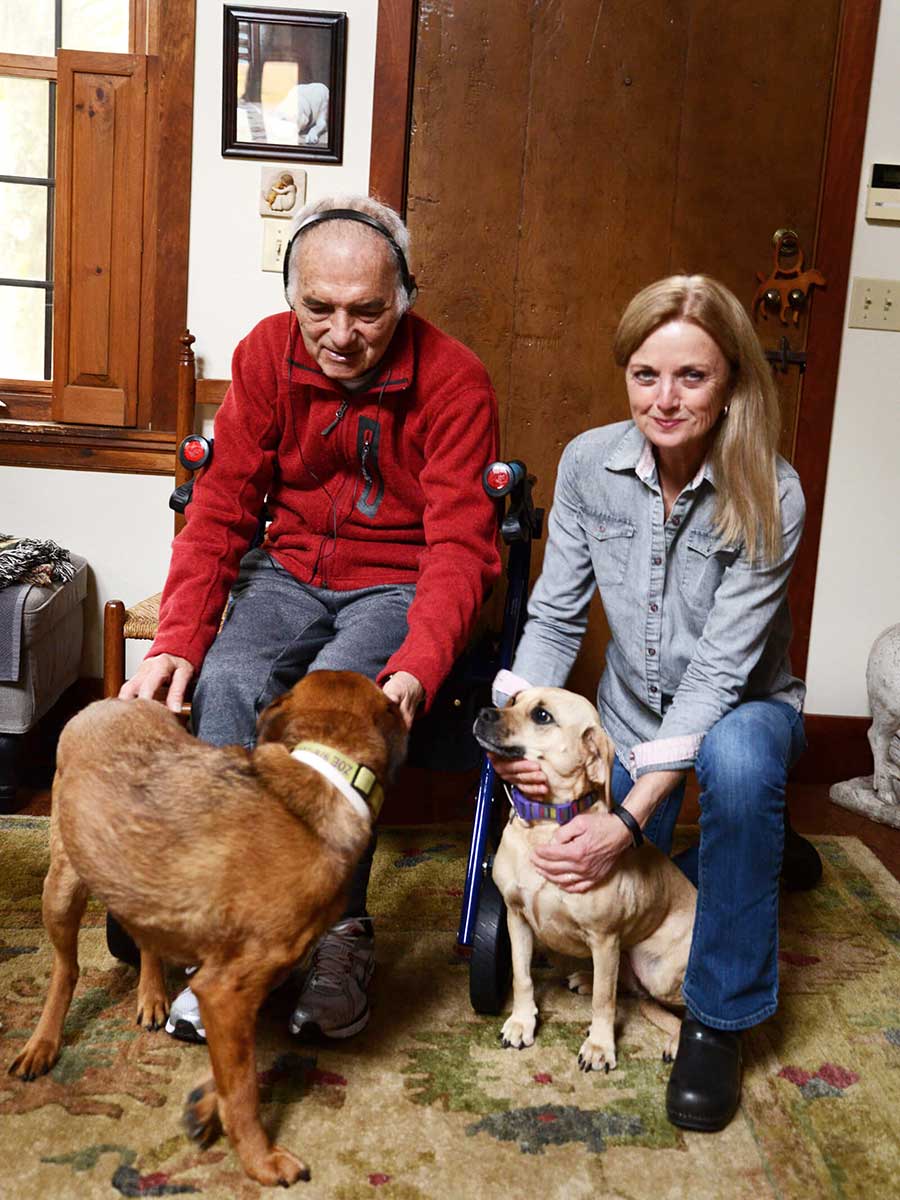 Alan and Deb Bachrach are shown above enjoying the company of their dogs, Bela and Zoe, in 2017. Alan is listening to music on his iPod, provided through a partnership with the Alzheimer's Music Project. Alan, who had dementia with Lewy bodies, found the music to be soothing and often sang along.
Aging in place with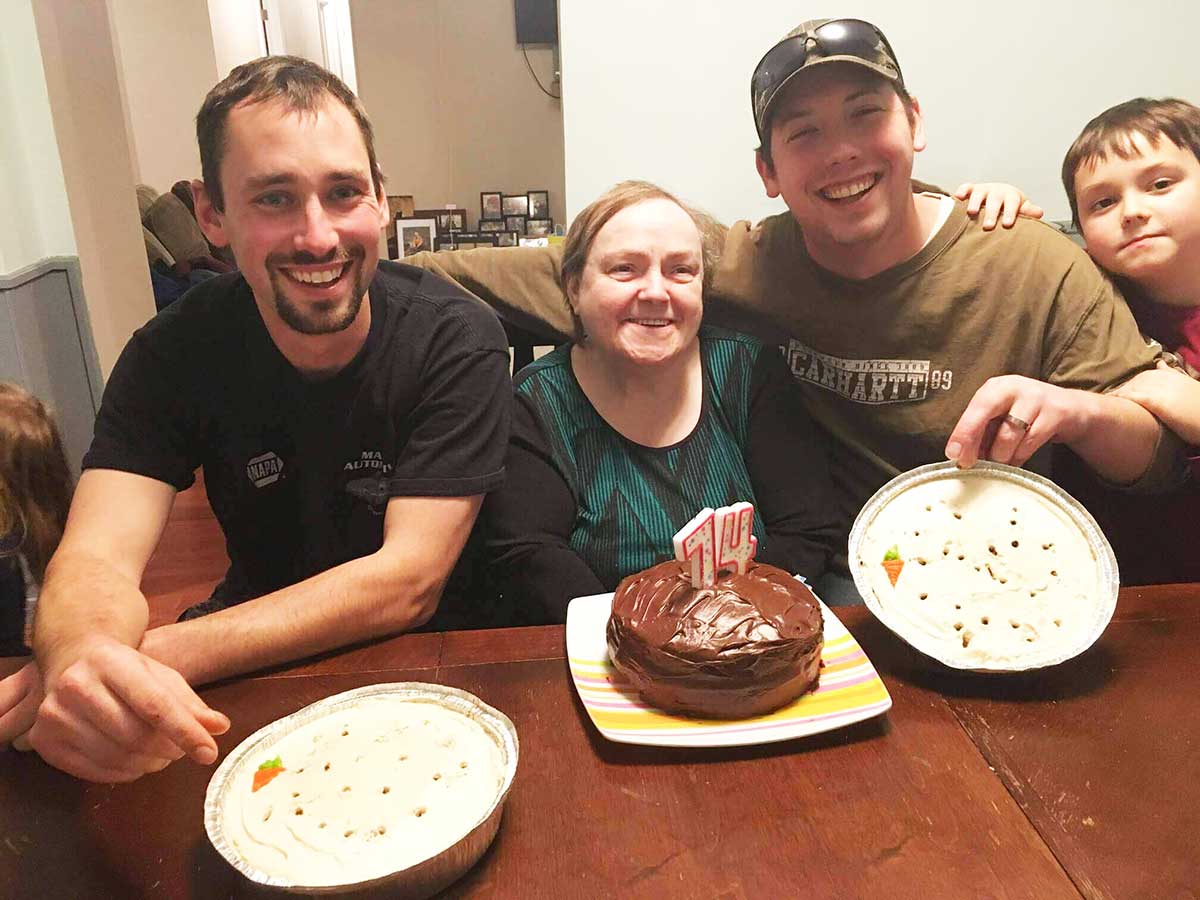 Opening a home with love for a patchwork family
Jean Brisson moved with her family to Charlemont, Mass., nearly 20 years ago.
"I moved here because my father had sold his house in Northampton and relocated to this area," says Jean, "and I had children and they were very close with my dad." Now, Jean's children are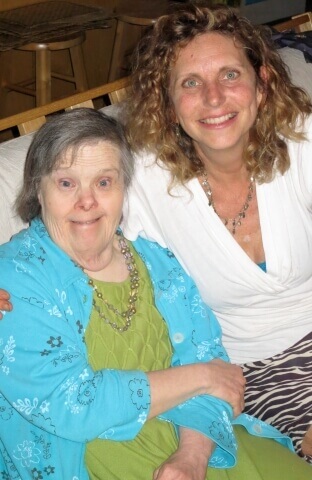 An inspirational caregiving relationship
Kerry Stone of Warwick is a mother of three and, after 25 years of teaching art to children, says Kerry, "I've been devoting my life to doing my own art."
For several years now, Kerry has found artistic inspiration from Gail Spooner, Kerry's 66-year-old-aunt, who has Down syndrome and with whom Kerry shares