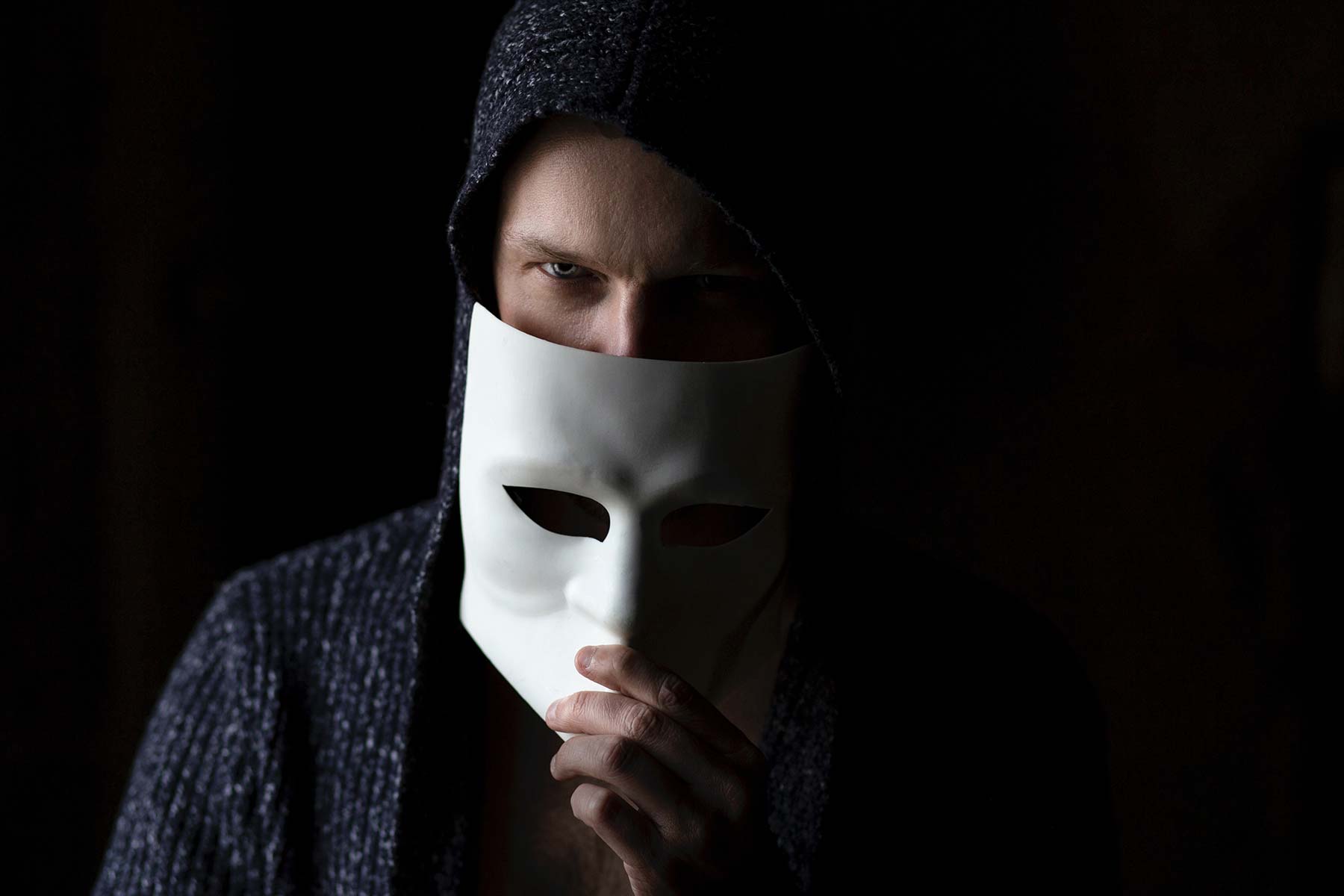 ...a way to manipulate you to send money to the scammer. Romance scams take this one step further; by creating the illusion of a romantic relationship. These scams start as...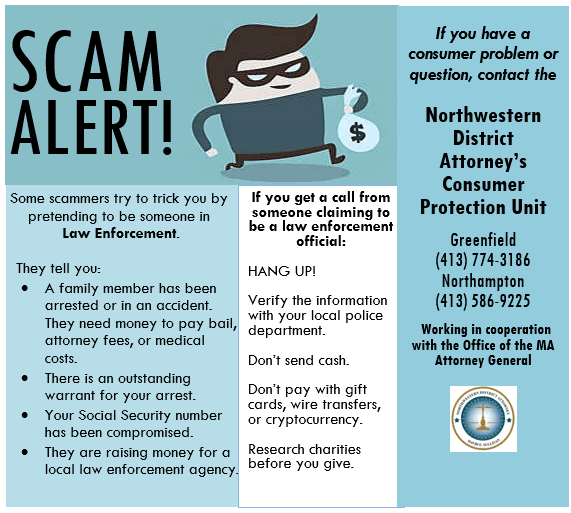 Scammers take advantage of the holiday season, using people's generosity against them. According to the FBI, the two most prevalent holidays scams are "non-delivery" and "non-payment" crimes. In a non-delivery...
Recently, an investigative reporter interviewed a retired school principal who was a victim of a Jamaican lottery scam. Over time, she gave about $27,000 to the scammer. Other victims of...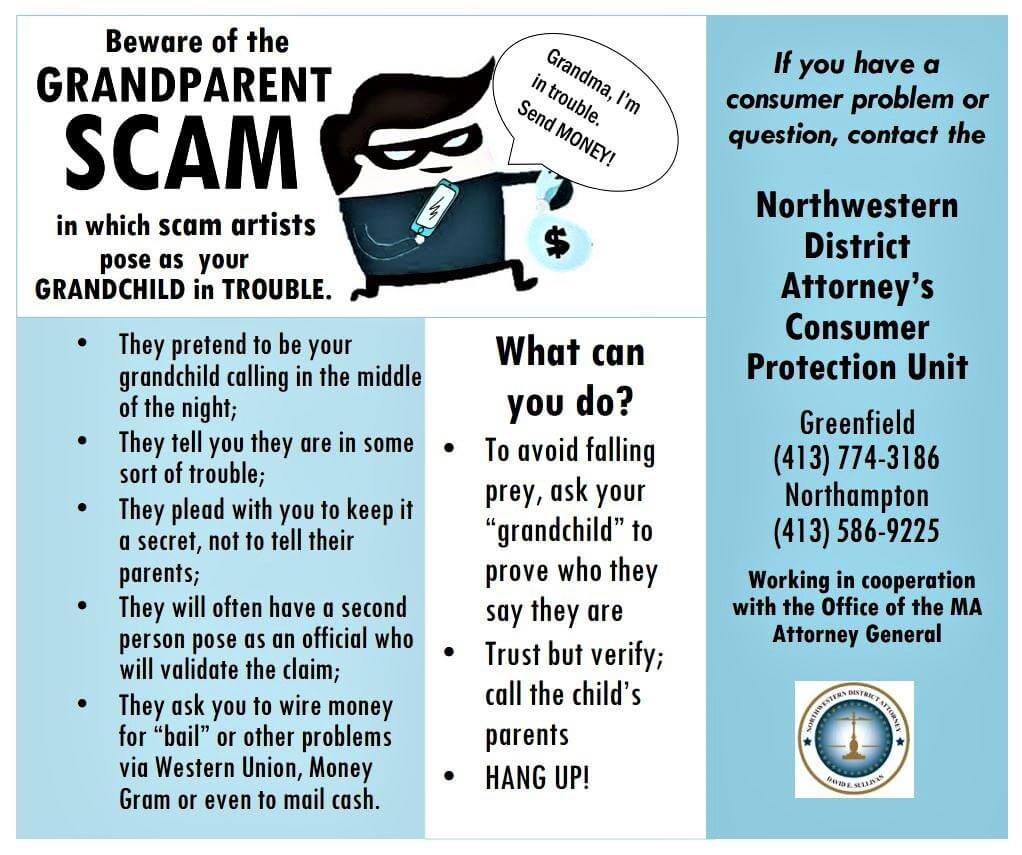 Beware of the Grandparent Scam, in which scam artists pose as your grandchild in trouble. They pretend to be your grandchild calling in the middle of the night; They tell...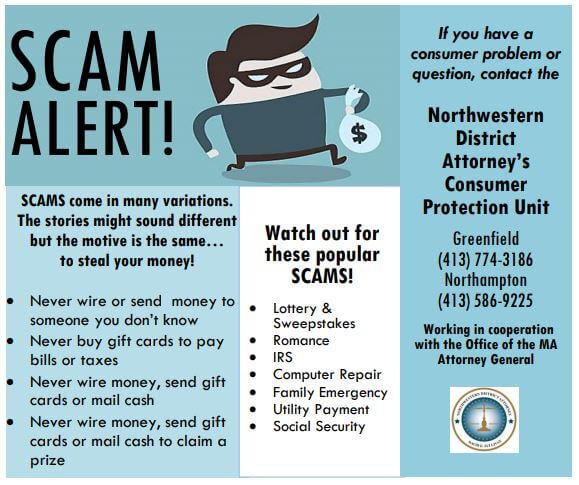 Scams come in many variations. The stories might sound different but the motive is the same…to steal your money! Never wire or send money to someone you don't know Never...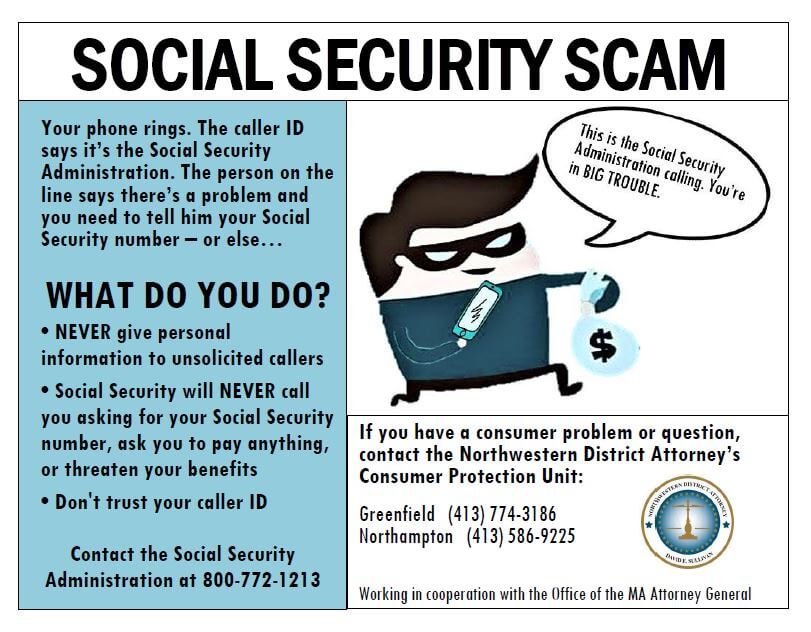 Social Security Scam Your phone rings. The caller ID says it's the Social Security Administration. The person on the line says there's a problem and you need to tell him...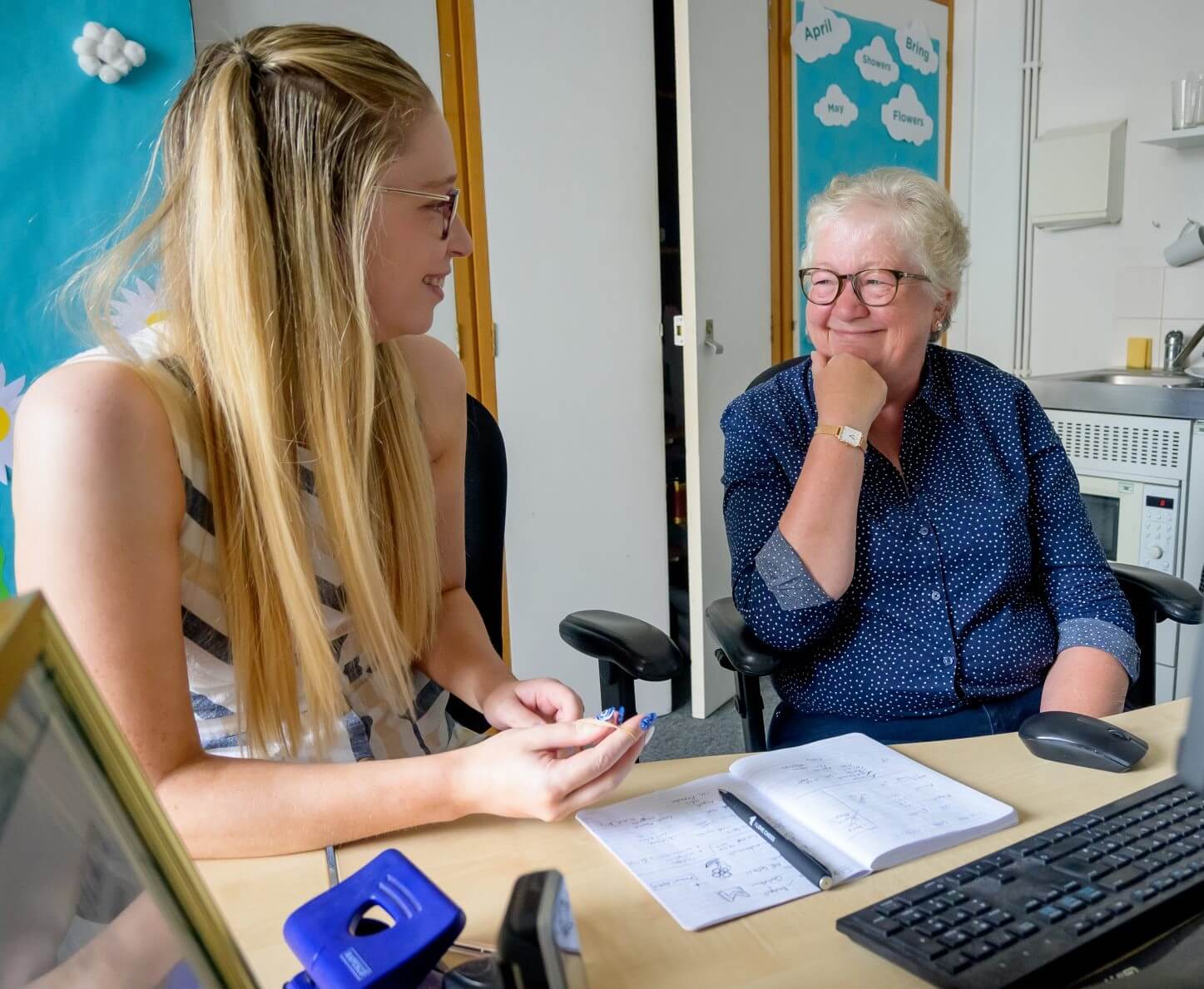 ...may pay a monthly fee for services. Become a Money Management volunteer Download the Money Management brochure (PDF) Protect yourself from scams Contact us to learn more about Money Management....