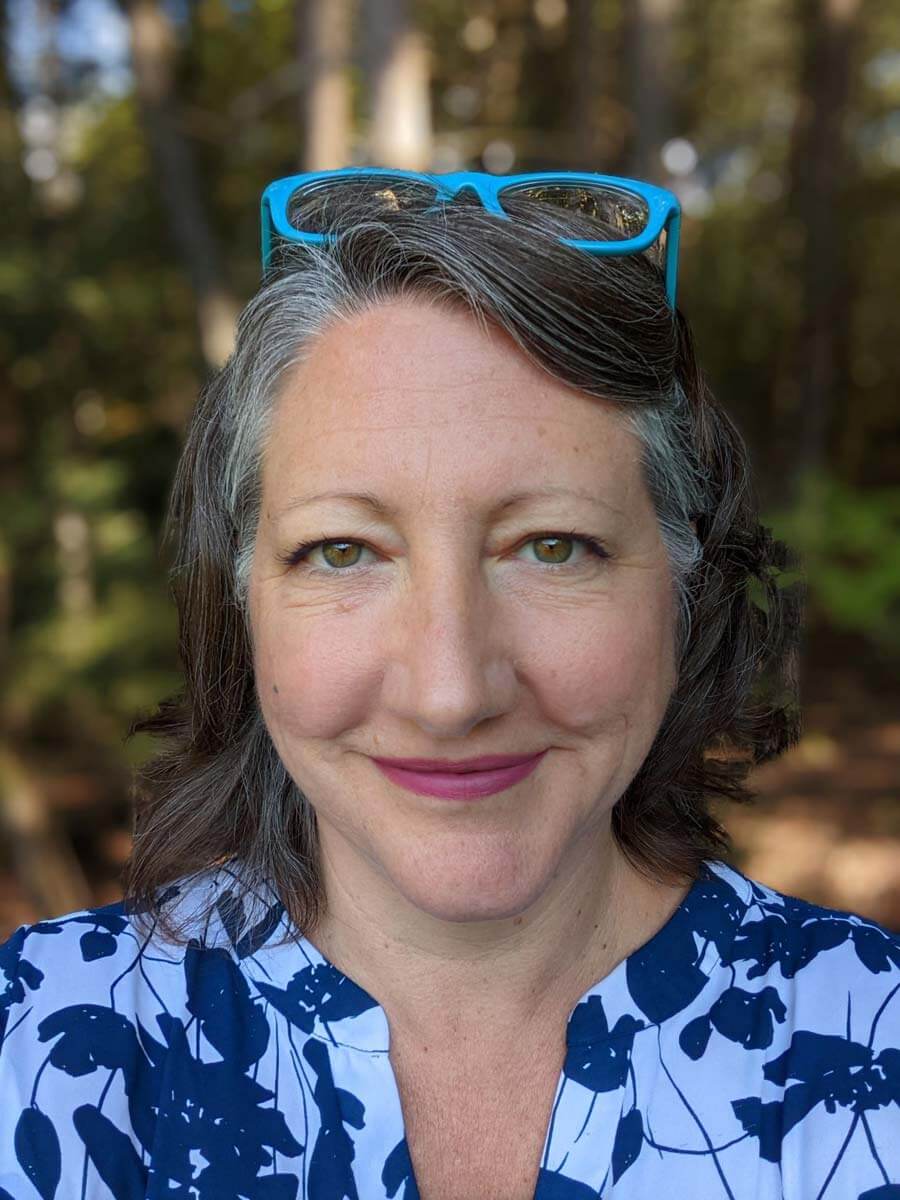 With LifePath's fiscal year closing on June 30, we finished tallying totals for The Path For Life Walkathon. We are proud to share that the total raised through this event is $63,661 from team and individual fundraising, sponsorship, general event donations, and donations from the benefit concert hosted by Northfield Mount Hermon.
This year's total represents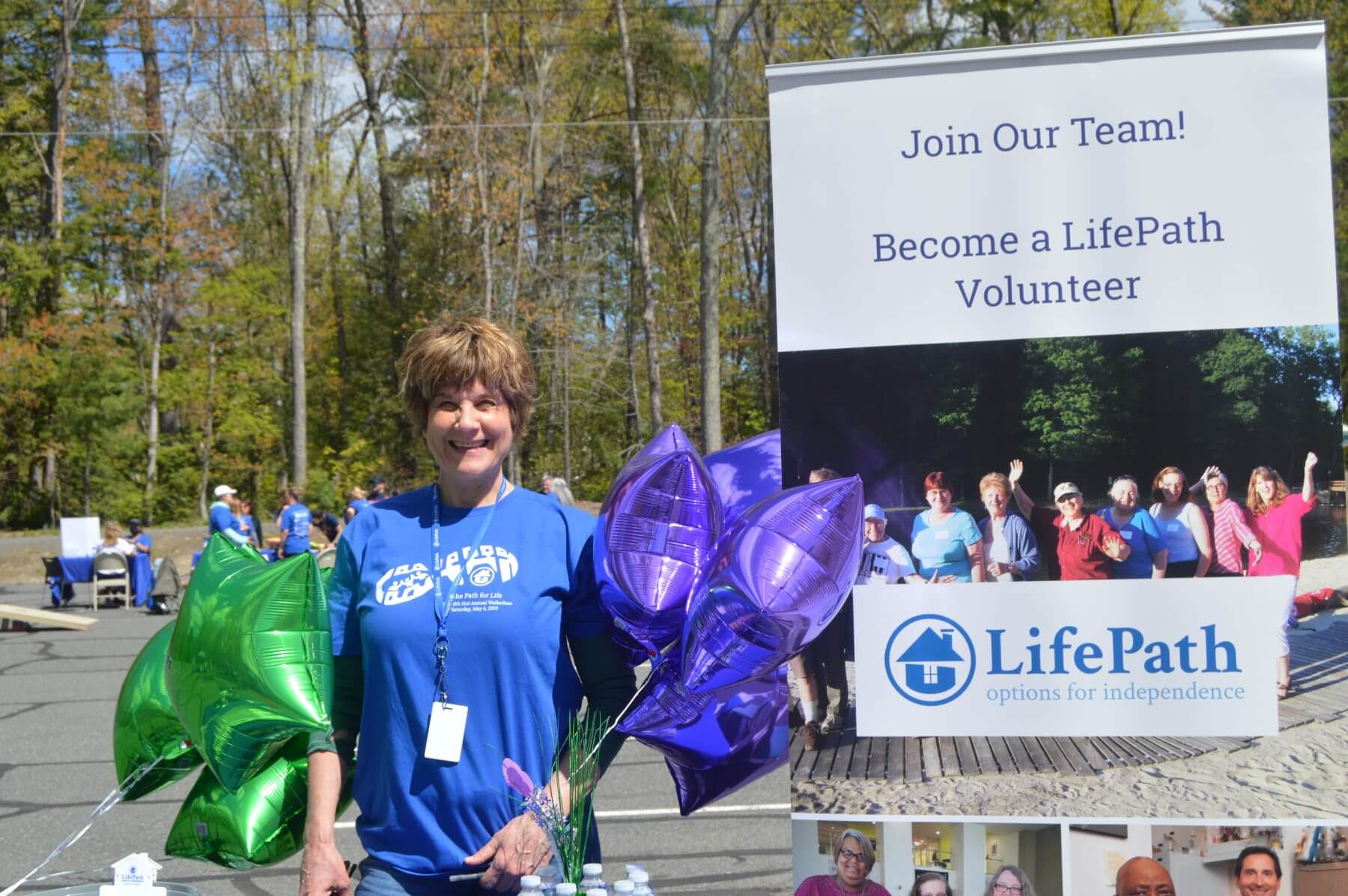 Whether you joined us as a sponsor, fundraiser, community partner, volunteer, walker, entertainer, staff person, or otherwise—we were so pleased you made LifePath and those we serve a priority.
What a wonderful day we had to celebrate the 31st annual Path for Life Walkathon on Saturday, May 6. Whether you joined us as a sponsor, fundraiser,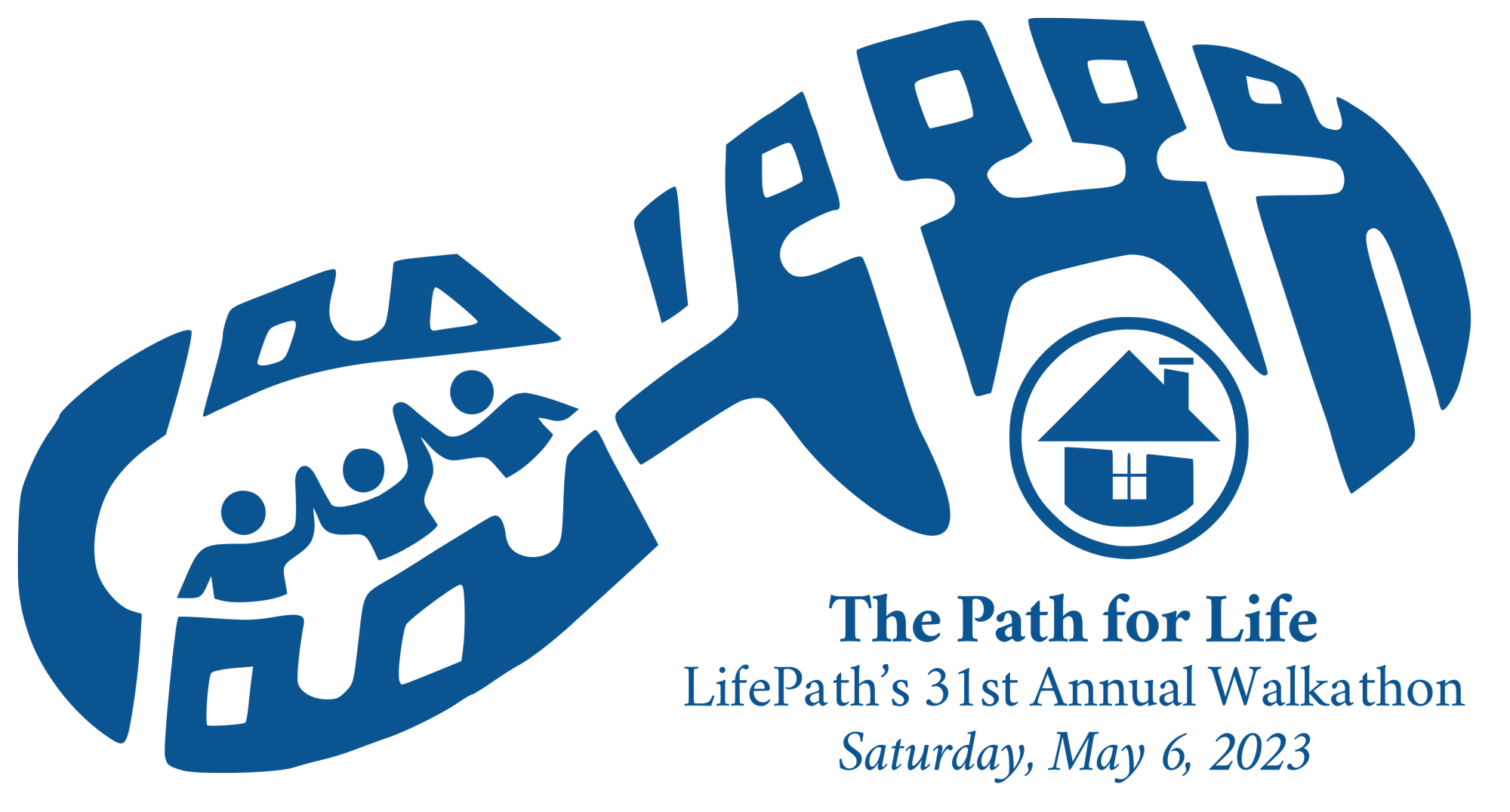 Thank you to all who participated to make this year's event a success. Sponsors, fundraisers, team members, walkers, donors, staff, family, friends, and volunteers—we are so grateful for all the ways you showed your support so that we may provide the support and services needed by members of this community.
Money is still coming in, and,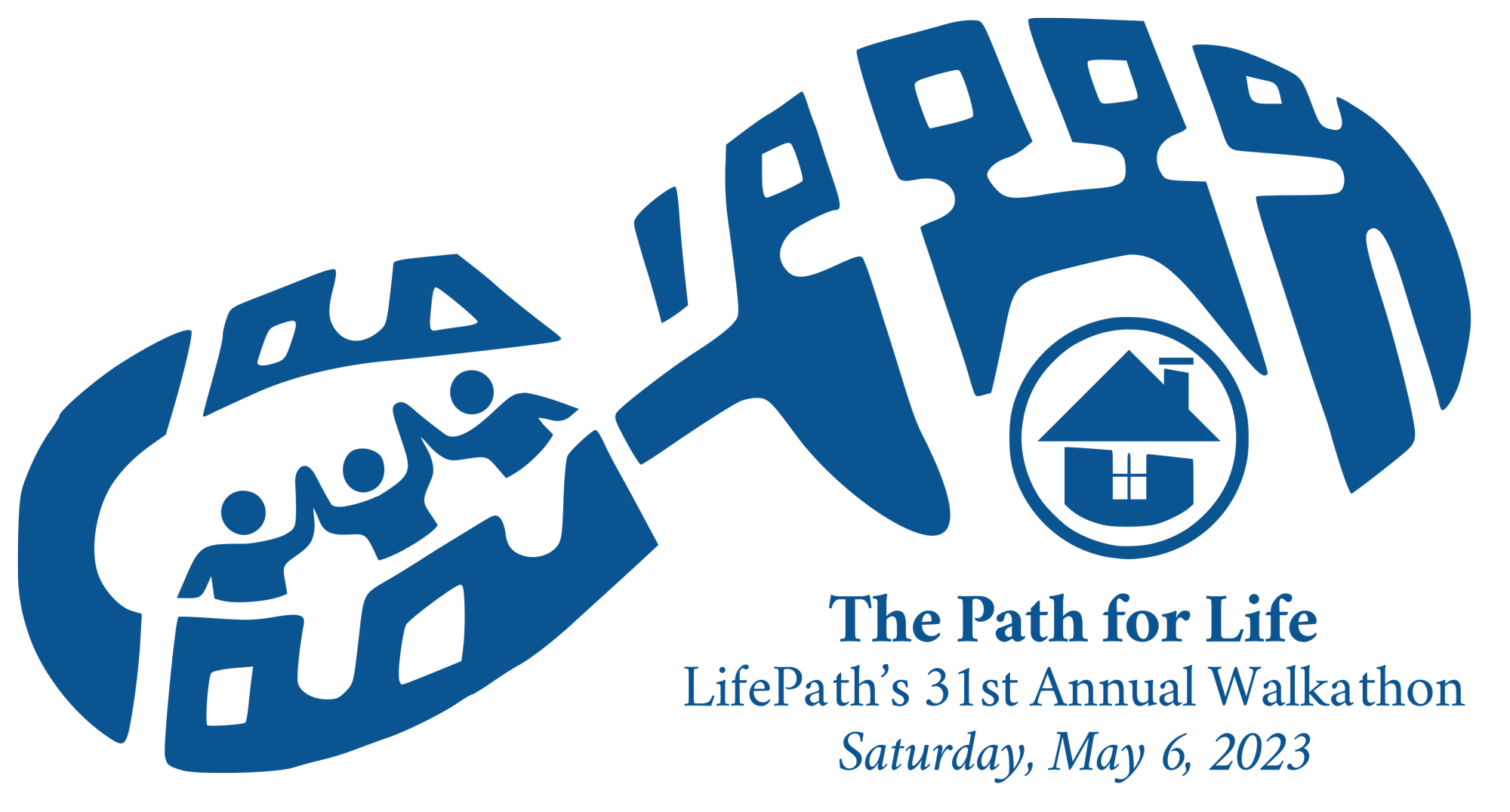 It's true! All Walkathon participants will be stepping foot into the 31st year of this annual event. What inspires you to get involved?
Is it the social connections that happen as you walk with friends? Could it be the competition around raising funds for LifePath? Or maybe is it that you appreciate what LifePath provides to the community?
Whatever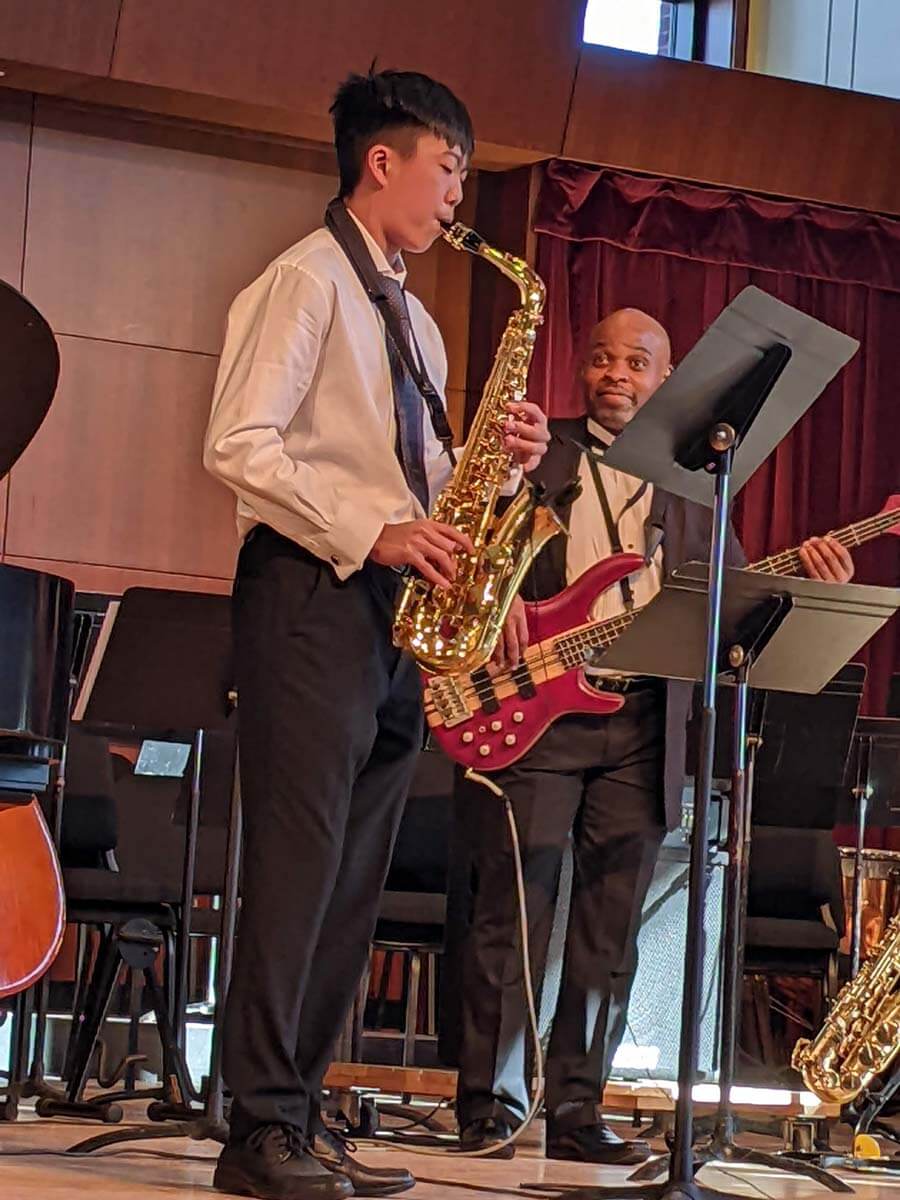 In its 19th year, the Northfield Mount Hermon Instrumental Ensembles will again host a benefit concert for LifePath to kick off LifePath's Walkathon season. The concert is scheduled for Sunday, February 19th at 3 p.m. on the beautiful Northfield Mount Hermon campus in the Rhodes Arts Center.
The Concert Band will present music from the heart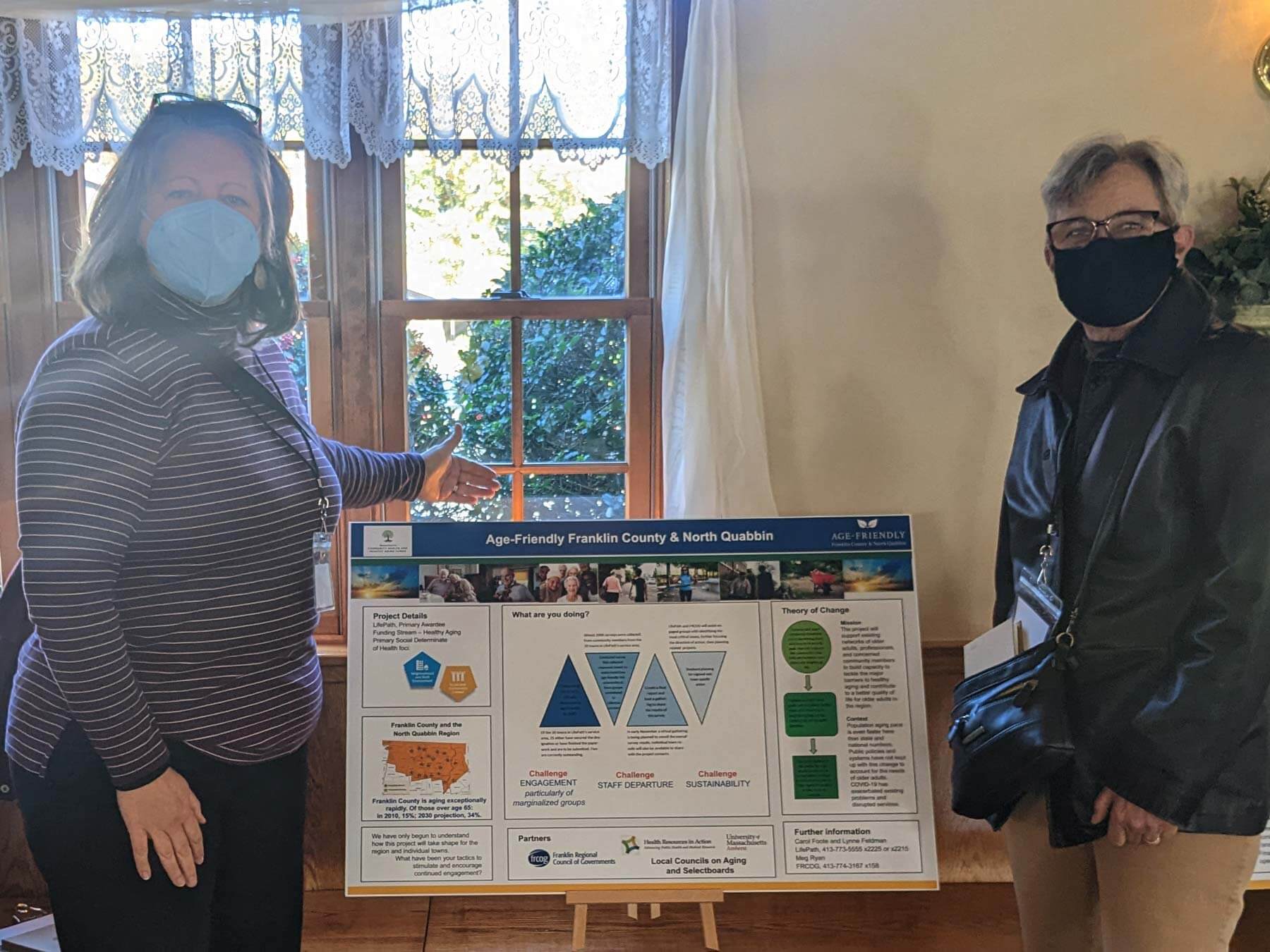 Image above: Carol Foote and Age-Friendly Franklin County & North Quabbin steering committee member Peggy Vezina show off a board that showcases the work of the local project at the gathering hosted by MACHHAF and HRIA.
Over the last two years, the Age-Friendly Franklin County and North Quabbin project has made progress in raising awareness and
We are hopeful and grateful for the generosity that rises from having the end of 2022 in sight. This fall, LifePath has been and will be gifted with a number of community-based opportunities for our organization and the people we serve to truly feel the goodness of this region. 
It's the time of year when donations
Each month, the Stop & Shop Bloomin' 4 Good Program selects an "exceptional hunger organization" local to each store to benefit from the sale of specially marked $10.99 Bloomin' 4 Good bouquets. We are delighted to share that for the month of September 2022—abracadabra!—LifePath is the selected organization, with proceeds directed toward our Meals on
On Saturday, May 7, The All Together Now Festival: Celebrating LifePath's 30th Annual Walkathon allowed us to give, receive, and be happy together. 
Attendees had the opportunity to walk, learn, connect, and spread joy and goodwill. We thank the LifePath staff who created opportunities for attendees to engage with their programs. Many times over we heard,
The All Together Now Festival: Celebrating LifePath's 30th Walkathon was AMAZING!  To be all together was a true gift. Our hearts are filled with joy to have reconnected following two years of virtual events. What a treat to see so many faces, new and returning, at our celebration.
Thank you to all who participated to make
We look forward to welcoming you this morning for The All Together Now Festival: Celebrating LifePath's 30th Annual Walkathon from 10:00 a.m. to 1:00 p.m. at 101 Munson Street in Greenfield. Come walk, talk, and just be "All Together Now."
All activities will be held outside, rain or shine. Signage will direct participants to park in
Our  experience as we prepare for the Walkathon over these many weeks is that we have been marinating in goodwill shared with us by sponsors, fundraisers, donors, and other friends of LifePath. The goodness this event inspires is beyond compare. These sentiments shared by donors have been inspiring:
"So proud of the work you do!"
"You inspire