I was shocked recently at the grocery store to see that my favorite cereal was $3 more per pound than a few months earlier. I'm sure most of you can relate, as the drastic rise in food prices this year is hard to ignore. The Economic Research Service of the USDA has predicted an overall retail food price increase of 9-10% in 2022, based on changes in the Consumer Price Index for food. This is much higher than the typical 1-4% annual increase in food prices. For example, average retail food prices increased by 1.9% in 2019, 3.4% in 2020, and 3.9% in 2021. 
When comparing different food categories, the huge egg price increase of 26-27% in 2022 tops other categories. The rise in egg prices is due to an ongoing outbreak of highly pathogenic avian influenza in 39 states, which has dramatically reduced egg and poultry flocks. You may have noticed that the cost of turkey this Thanksgiving was higher, which was also due to this outbreak.
Other food categories that are likely to catch your attention due to the large price increases in 2022 include fats and oils (18-19%), cereals and bakery products (13-14%), processed fruits and vegetables (10-11%), nonalcoholic beverages (9.5-10.5%), fish and seafood (9-10%), and fresh fruit (8-9%). Beef and veal are other categories that you've likely noticed, since prices increased more than 9% in both 2020 and 2021, followed by 5.5-6.5% in 2022. Reasons for the overall rise in food prices include labor shortages; higher labor costs; higher energy and gas prices affecting farming, food processing, and transportation; as well as other disruptions to the food supply chain.
Furthermore, older adults are hit hardest. A recent National Poll on Healthy Aging found that three quarters of people aged 50-80 in the U.S. say that rising food costs affect them somewhat or a lot, and about a third say they are eating less healthy as a result of rising food costs. These rates are even higher for people who rate their mental or physical health as fair or poor.
What are some things we can do to eat well on a budget in spite of rising food costs? Here are some suggestions: 
Plan Your Meals: Think about recipes that you can make with ingredients you have in your fridge and cupboards, or with less expensive ingredients. Making a grocery list based on your meal plan for the week and a budget can save you time and money when you're at the store.
Have More Vegetarian or Plant-Forward Meals: Vegetarian meals based on plant-based ingredients tend to be less expensive than meals with meat, poultry, or seafood. If you're not used to eating vegetarian, try it once or twice a week to start. Get back to the basics and enjoy dishes like rice and beans, oatmeal, and lentil soup that use basic whole food ingredients that are less expensive. 
Cook in Season: Not only is produce fresher and tastier when bought in season, it is usually cheaper. Keep an eye out for what's available at local farms and farm stands and plan your meals around what's in season. Preserve seasonal produce and herbs using methods such as freezing and drying to make the most out of the cheaper in-season prices.
Buy and Cook in Bulk: Food usually costs less in larger quantities. Refine your food storage system to keep shelf-stable items like grains, beans, and canned goods. Choose recipes that keep well in the freezer so you can cook a large batch and freeze portions for a later date.
Share Meals with Others: Accept an invitation to eat with a neighbor, family member, or friend. Attend a congregate meal at your local town center or church. Share a pot of homemade soup with others. Cooking and eating in your community helps minimize waste and lower individual portion costs.
Find Ways to Stretch a Food Item or Recipe: Certain foods lend themselves to multiple meals and recipe creations. For example, a rotisserie chicken can be made into chicken salad, chicken sandwiches, and chicken soup after you enjoy a roast chicken meal. A pot of black beans can be used in several recipes, such as burritos, bean salad, soup, and with rice.
Develop Smart Shopping Habits: Make a grocery list, don't shop when you're hungry, look out for sales, use coupons, buy cheaper store brands, check the unit pricing label for lower per-unit costs. These habits will save you money.
Grow Your Own: Do you have access to space for a small vegetable garden? If not, many herbs and vegetables, such as basil, parsley, lettuce, tomatoes, eggplant, and peppers grow well in pots too. Having a consistent supply of fresh garden produce will save you money and boost your health.
Identify and Use Public and Community Resources: The Supplemental Nutrition Assistance Program (SNAP), Farmer's Market Coupons, Food Banks, and LifePath's Home Delivered Meals and Congregate Meal programs are examples of food assistance programs that help you access food. Contact LifePath if you have questions about eligibility or need help applying for food assistance, call LifePath at 413-773-5555, X1230 or 978-544-2259, X1230 to speak to a Resource Consultant, or email info@LifePathMA.org.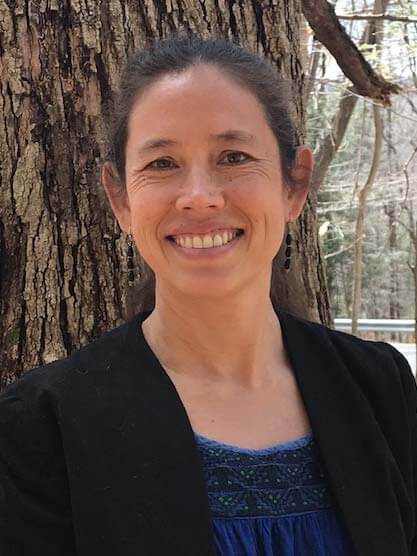 Bi-sek Hsiao, PhD, MS, RD, LDN