Dick Hawthorne likes the days LifePath staff Annie and Yangchen come to visit, and he also appreciates living in a home where he gets to take walks in nature and watch the birds and deer.  Dick is an Adult Family Care (AFC) member with LifePath.
LifePath's AFC program provides care and support in a home environment for older adults and people with disabilities who are age 16 and older and who have daily personal or medical care needs.  Caregivers can include members of the individual's own family (excluding their spouse, a parent of a minor, or a guardian) or an individual wanting to enhance their life by caring for a person in need.  Caregivers receive a tax-exempt stipend.  Also, initial and ongoing support and training is provided by LifePath's nurses and care managers.
Anyone who has an extra room and the ability to provide a caring, safe environment and personal-care assistance may be eligible to host.  The host family or individual caregiver provides a private room, meals, and assistance with activities such as dressing, bathing, medication management, and transportation to medical appointments, depending on an individual's particular needs.  Being part of a host family's household gives individuals an opportunity to socialize, participate in family activities, and stay connected to their community.
Janice LaPointe, Dick's AFC caregiver, says, "LifePath has been a lifesaver in so many ways: being always available if there is a concern, having answers to problems, and providing sympathetic kindness in all situations."  She explained that challenges at the start of becoming an AFC caregiver are a part of learning where everyone fits together in the family, saying, "I have learned so much over the years [including] Dick's likes or dislikes as far as food, etc.  In the past few years Dick has been a pleasure to have in the family, offering many contributions."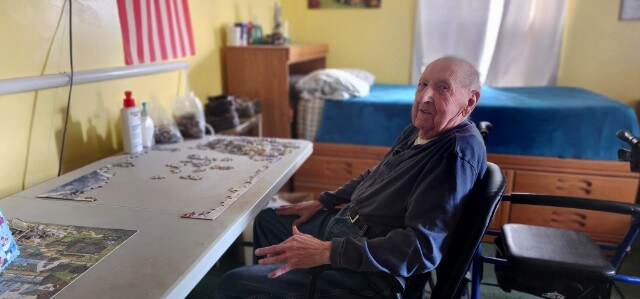 Erin O'Brien is caregiver to Anna O'Brien, an AFC member.  Erin explains, "Basically it comes down to the support we as a family receive and the comfort I/we have knowing that if something happened to Steve or me, LifePath will be there for Anna.  That gives me peace of mind knowing LifePath would be there for her and those who would be tasked with stepping in to care for her."
Another role in the AFC program is as a respite care provider.  Respite care providers enhance the lives of older adults and people with disabilities by providing short-term care (a day, an overnight, or a week).  This short-term care may include personal care assistance (bathing, grooming, dressing, toileting, etc.), companionship and emotional support, meal planning and preparation, laundry, medication reminders, and assistance with other activities of daily living.  A tax-free stipend of $52-$76 per day is provided, depending on care needs.
Heather Benoit is a caregiver for Jeremiah Smith, and she is also a respite care provider for many others.  Heather says, "I enjoy making a difference and being an advocate for someone who may not have had a better life situation otherwise."
People who are caring for a loved one who lives with them, and that loved one is an elder or over the age of 16 with a disability, would qualify as a pre-arranged match for the AFC program.  Once the loved one is an AFC member, caregivers can receive support from LifePath via a care manager and nurse.  For pre-arranged matches who have fewer financial resources, a tax-free stipend may be available.
Rose O'Donnell is AFC member Alice Adams' daughter/caregiver, and is an example of a pre-arranged match within the AFC program.  AFC assisted her with resources to purchase a new wood stove.  Rose says, "I like the AFC staff and the help that I got from them."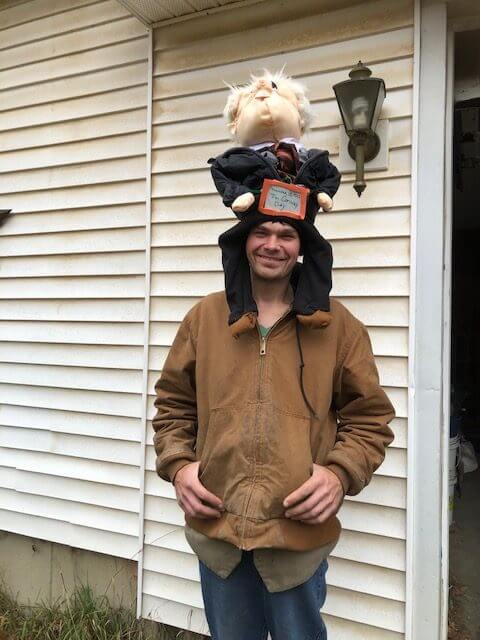 AFC member Patrick Gardner, and his mom, caregiver Mary Gardner, are another example of a pre-arranged match.  Patrick was featured in The Good Life previously for making over 260 hats since 2016, each of them one of a kind, depicting a character and often honoring that character's creator, a real-life person, or representing a holiday.  Patrick describes AFC as "a great program.  The workers are very friendly and nice—they are my friends."
Patrick's mom Mary has been a caregiver in the AFC Program since 2000—first for her mother so she could remain at home, and now for Patrick.  "The AFC Program is very helpful in caring for an individual so they can live at home.  Also, the program has workshop information and other resources that can help an individual," says Mary.
LifePath's AFC program is here to help in so many ways.  Whether you have an extra room to give a family a much-needed break as a respite care provider, you want to enhance your life by caring for a person in need, or you are already a caregiver and could use some support, AFC can help.
Lynn York, AFC member Tyler Ahearn's caregiver, says, "We are so grateful for AFC. I don't have the words to express it!  AFC came into our lives at a very difficult time for our family.  AFC staff provided support and guidance and we made it through the difficult time. The program has made a vast difference in both of our lives."
If you want to learn more about becoming a caregiver or a respite care provider for the Adult Family Care program, please call LifePath at 413-773-5555, X1230 or 978-544-2259, X1230 to speak to a Resource Consultant, or email info@LifePathMA.org.