Are you looking for ways to improve your health and brain function, prevent disease, and control your weight? You may want to consider the Mediterranean diet, still honored as the number one overall diet in America by U.S. News & World Report's annual ranking. The Mediterranean diet is not necessarily about cutting calories. It is a way of life that encourages eating a variety of whole and nourishing foods with family and friends, and also having a more active lifestyle. After years of popularity, studies continue to conclude that the Mediterranean diet may reduce your risk of cardiac disease, cancer, stroke, inflammation, and Alzheimer's disease, and in older populations may improve overall brain function.
The Mediterranean diet is a well-balanced healthy eating plan that incorporates several plant–based foods such as fruits and vegetables, whole grains, legumes, nuts, and healthy fats such as olive oil. It encourages using herbs and spices to flavor foods instead of salt, eating fish and poultry at least twice per week, small amounts of dairy including low fat yogurt and cheese, and limiting processed foods, sweets, and meat. Consider seasonal and fresh foods whenever possible. These foods are the foundation of traditional cooking styles in countries bordering the Mediterranean Sea including Italy, Spain and Greece.
Traditional whole grains in the Mediterranean region include brown, red, or black rice; barley; farro; quinoa; and whole grain breads eaten plain or dipped in olive oil instead of butter. Consider oatmeal with fruit for breakfast, or hummus with raw vegetables for a snack. Look for the term "whole grain" on labels, in bread, pasta, or rice, limiting white and refined grains and bread. Extra fiber also helps you feel full for longer periods of time, which is beneficial for weight control.
Fruits and vegetables are encouraged in the Mediterranean diet. They are rich in nutrients or "nutrient-dense," low in calories, high in fiber, and contain beneficial compounds such as antioxidants that help protect against free radicals, which may cause cancer, heart disease, stroke, and other diseases of aging. Research consistently shows that consuming plenty of fruits and vegetables is associated with a lower risk of chronic disease. Farmers' markets, grocery stores, and community gardens are still harvesting many fresh fruits and vegetables this time of year. Make it a goal to fill half your plate with vegetables and fruits.
Healthy fats including olive oil, avocados, nuts, and fish such as salmon and sardines (rich in omega-3 fatty acids), are encouraged. Cook with olive oil instead of butter, in moderation if watching your weight. Try using olive oil in salad dressings and for roasting vegetables.
In order to fully benefit from the Mediterranean diet, also consider lifestyle changes. Cooking and sharing your food with family and friends provides social support and a sense of community. Look for ways to exercise and become more active. Consider walking with a friend for at least 30 minutes daily or try a yoga or tai chi class to improve balance and strength. Remember to drink plenty of fluids, especially water.
Try healthier choices for meals and snacks. Instead of hamburgers, substitute a salmon or veggie burger; quinoa instead of white rice; carrot, celery, or cucumber sticks instead of chips or crackers; yogurt instead of ice cream; whole grain bread instead of a white roll; and hummus spread instead of mayonnaise on a sandwich or wrap. Consider tomato, cucumber, and green lettuce sprinkled with olive oil, lemon, and oregano or basil to create a wonderful blend of flavors!
The principles of the Mediterranean lifestyle are important to remember, but equally important is creating a realistic eating plan that works for you. Many cultures incorporate similar foods that may be included in your eating plan. For example, Asian stir-fries and Indian vegetable curries are highlighted in other parts of the world, and contain many of the same healthy ingredients. You may incorporate other nutritious ingredients or spices and reap the benefits of healthy eating. As you begin, consider increasing the number of servings of fruits and vegetables or whole grains into your diet while adding daily physical activity. As time goes on, gradually increase the healthy foods and exercise.
Keep it simple and affordable. Here are some shopping tips to consider:
Choose more fruits and vegetables. Consider fresh in-season, or try frozen fruits and vegetables, or fruits canned in juice.
Select breads with whole grain or whole wheat as the first ingredient on the label. Focus on 4 or more grams of fiber per serving.
Choose extra virgin olive oil over butter.
Try whole grain pasta or brown rice.
Substitute legumes (dried or canned) such as beans and lentils; nuts; seafood; tofu; and eggs for meat.
If fresh fish is too expensive, try fresh-caught frozen. Canned fish, such as salmon or tuna, are also good alternatives.
Start your healthy lifestyle journey to better health today!
Join friends for a meal at your local senior center or consider Meals on Wheels. For more information, contact LifePath at 413-773-5555, 978-544-2259, or info@LifePathMA.org.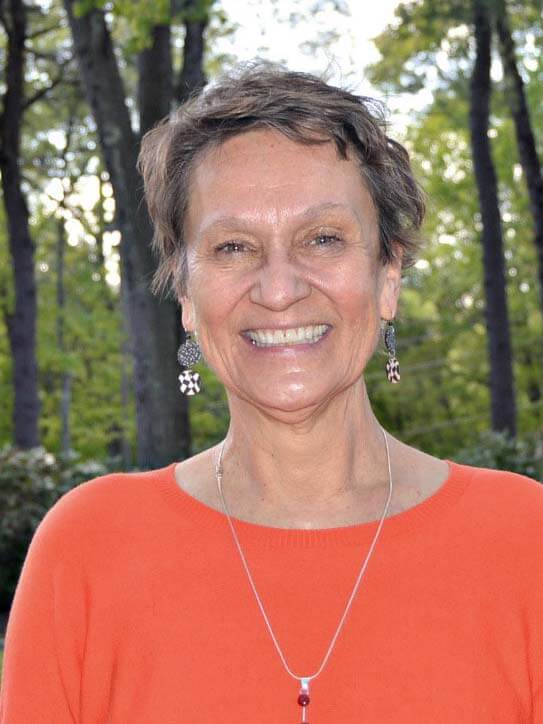 Karen Lentner, MA, RD, LDN