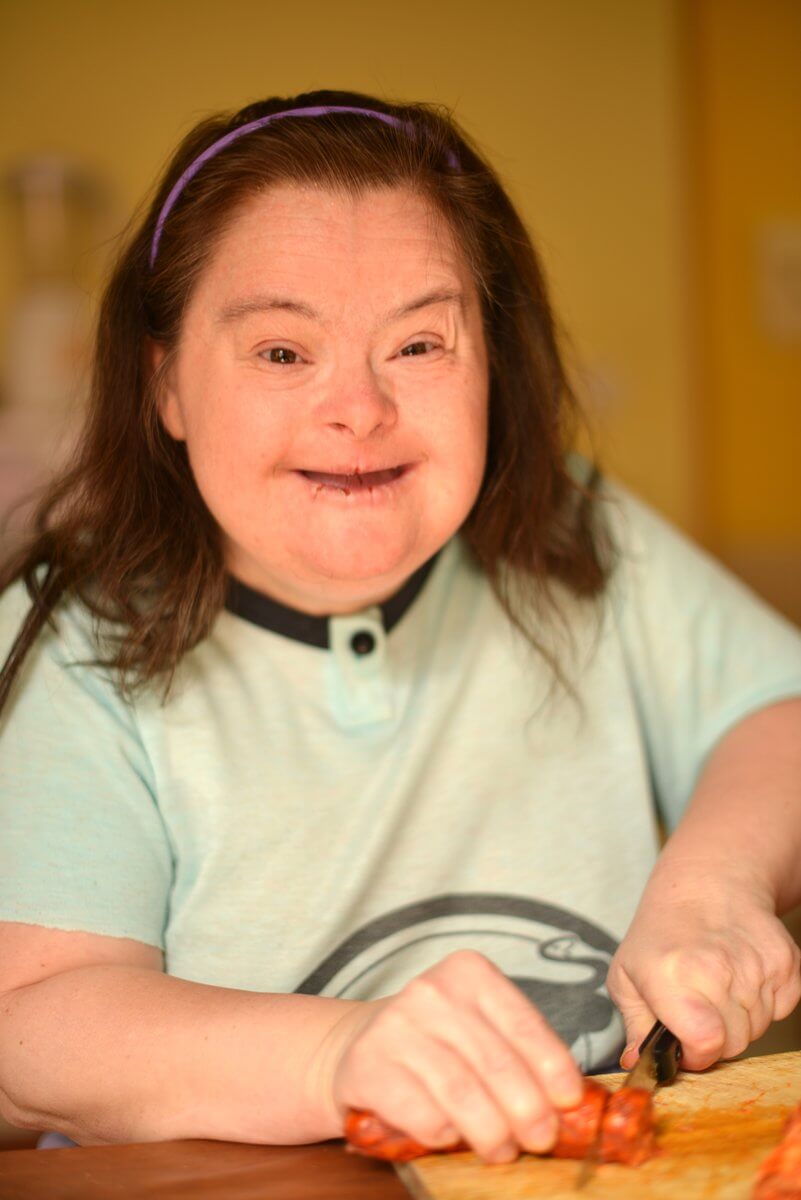 LifePath has expanded their Personal Care Attendant (PCA) program further east into Worcester County. This expansion is in response to Montachusett Home Care opting to terminate their PCA Program this year, along with MassHealth not awarding contracts to five other Personal Care Management Agencies (PCMs) during the recent contract procurement process.
3,915 PCA consumers across the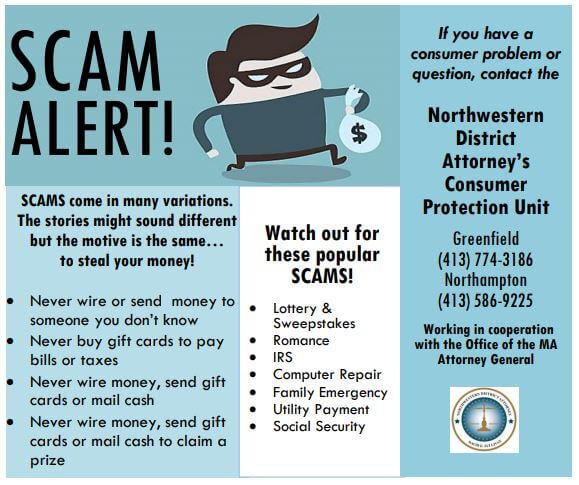 Scams come in many variations. The stories might sound different but the motive is the same…to steal your money!
Never wire or send money to someone you don't know Never buy gift cards to pay bills or taxes Never wire money, send gift cards, or mail cash Never wire money, send gift cards, or mail cash to claim a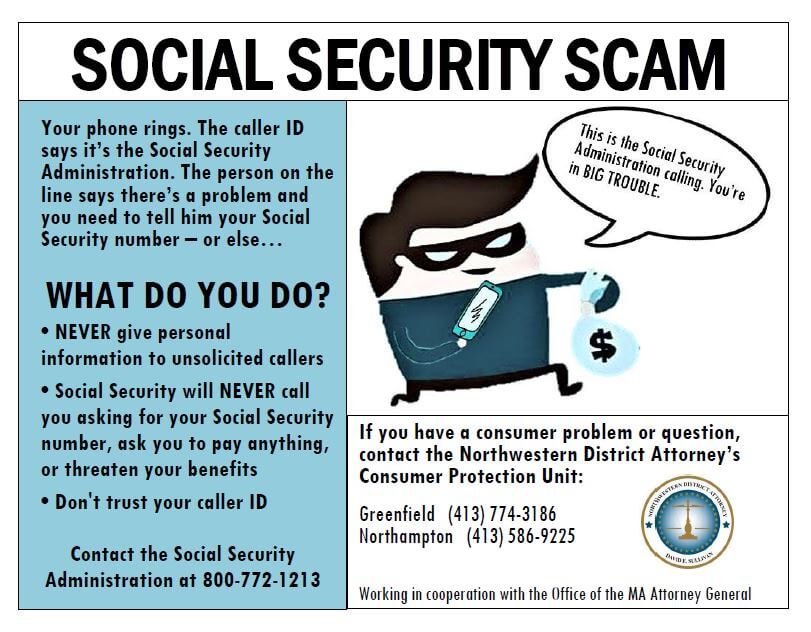 Social Security Scam
Your phone rings. The caller ID says it's the Social Security Administration. The person on the line says there's a problem and you need to tell him your Social Security number – or else…
What Do You Do?
Never
give personal information to unsolicited callers. Social Security will
never
call you asking for your Social Security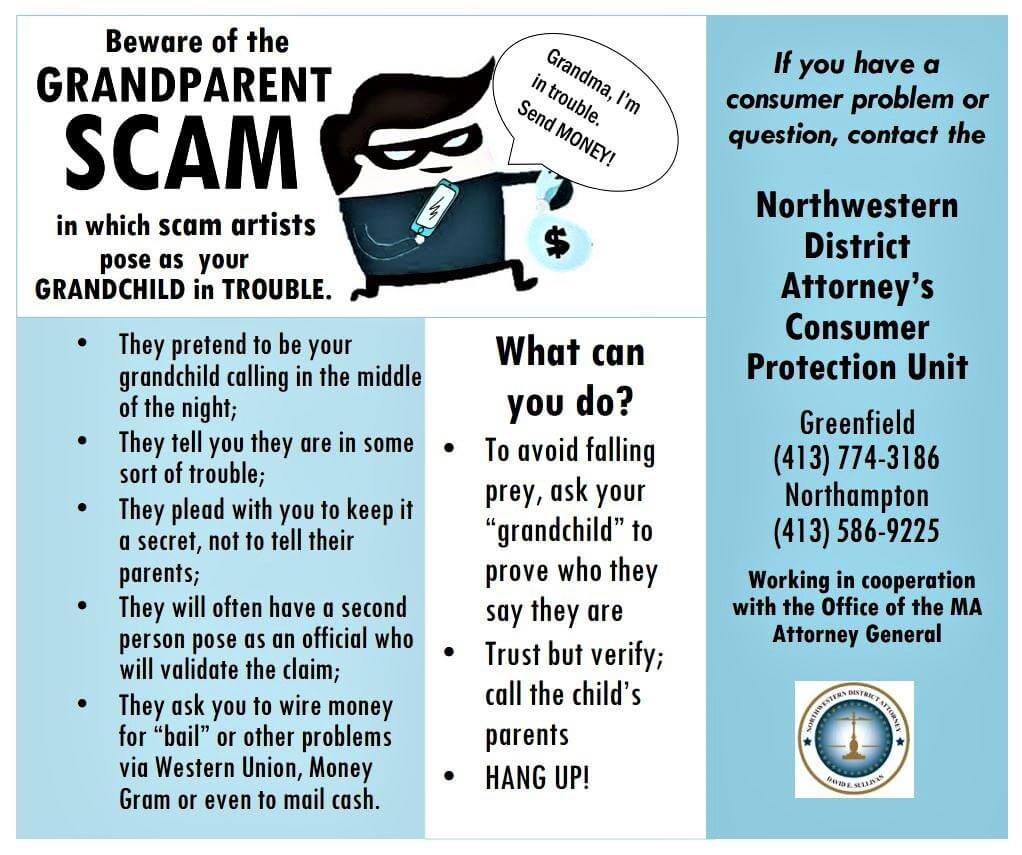 Beware of the Grandparent Scam, in which scam artists pose as your grandchild in trouble.
They pretend to be your grandchild calling in the middle of the night; They tell you they are in some sort of trouble; They plead with you to keep it a secret, not to tell their parents; They will often have a second person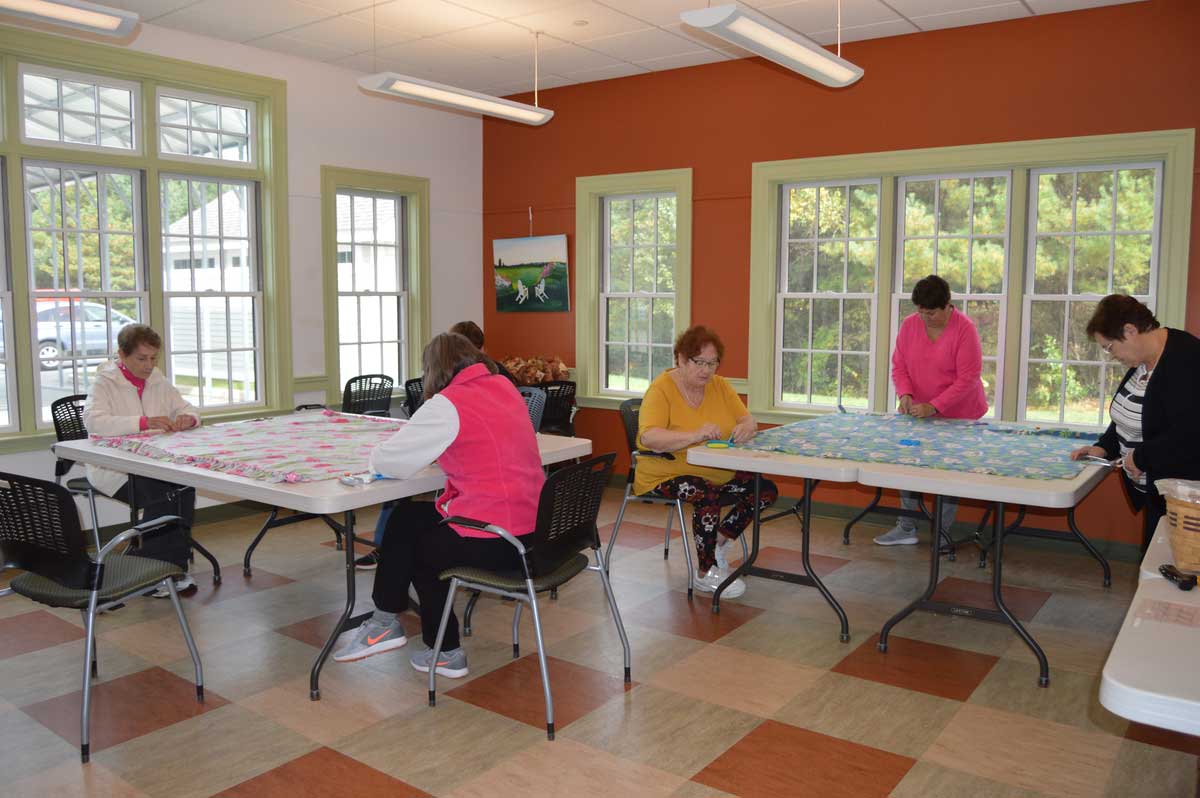 Do you want a massage once a month or a place to drop by and play pool? How about access to nine different exercise programs each week including chair yoga, line dancing, aerobics, stretching and balance, and "fun bowling?" Or transportation to shopping, meals, and medical appointments? The Erving Senior Community Center offers this and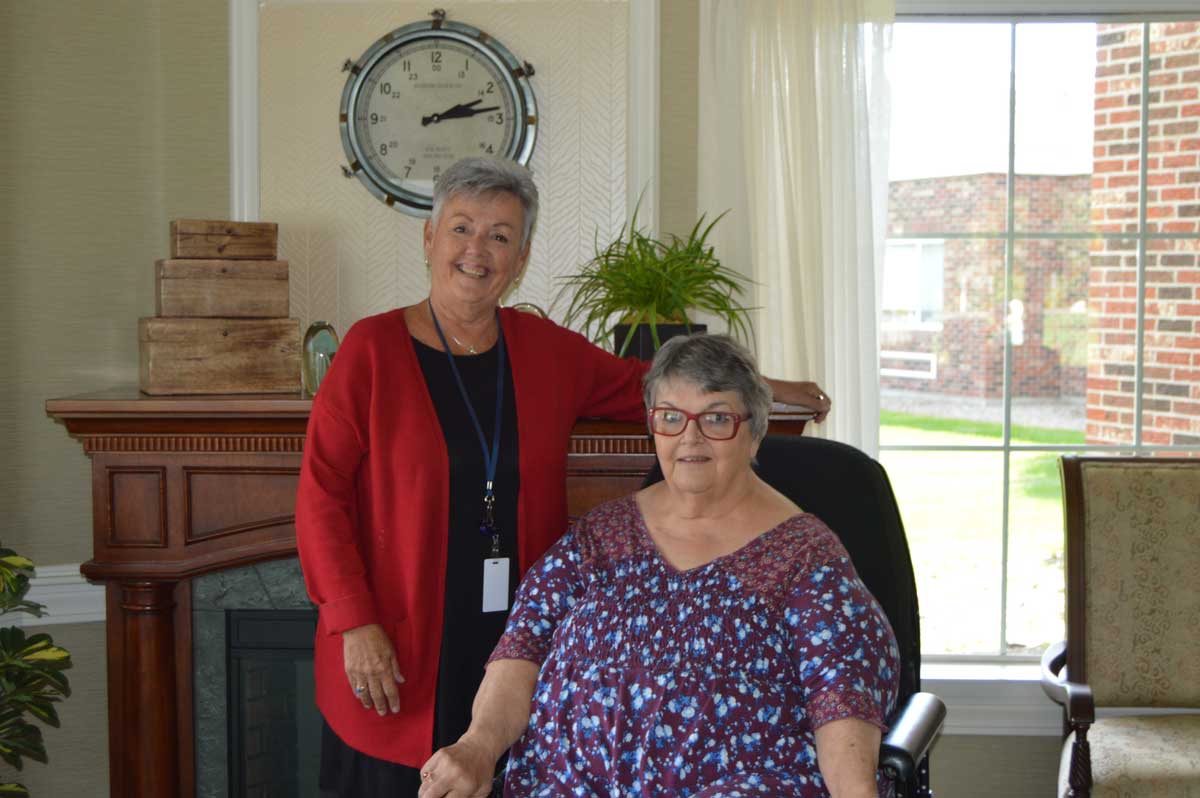 "I think some people are born in life to do certain things and I think I was a born caregiver. It's something I always thought of doing. I knew that once I retired this is what I'd want to do. Four years ago when my husband got injured I was taking care of him, getting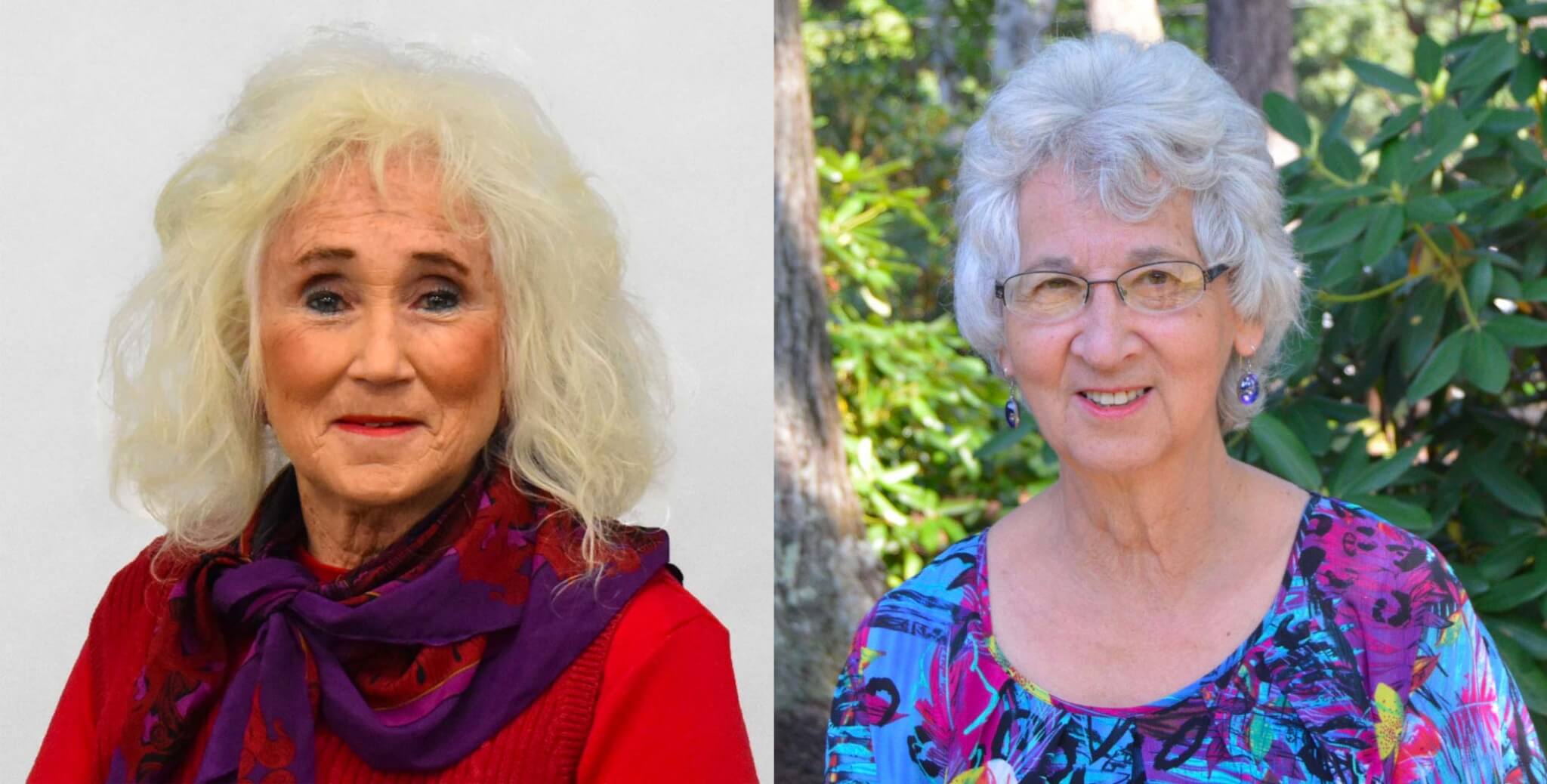 Marsha Stone, Money Management volunteer
Marsha Stone had a desire to help people stay in their homes as long as possible. So when she read an article in The Recorder about the Money Management program, she decided to pick up the phone and make a difference.
Marsha moved with her husband to Greenfield 11 years ago. Marsha