Have you ever thought about how you would manage if you couldn't get out to shop for food or medications, had no internet, and/or store delivery wasn't available?  A new LifePath program, born in response to needs during the early days of the pandemic and continuing now,  matches volunteer shoppers with individuals who cannot independently shop due to health, location, lack of transportation, no online access, and other limiting issues. LifePath's Grocery Shopping program gives these individuals the ability to choose groceries and have them delivered from the comfort of their own homes.
Here's how it works: Clients create their own shopping list, or the volunteer shopper may help, and then the list is reviewed and any substitutions are approved. The client provides payment in the form of cash, check, SNAP card, or gift card, which the volunteer records on a financial transaction form. The volunteer then shops and delivers the groceries to the client. The grocery shopper may also pick up a client's medications.
Volunteers receive training, support, and supervision for the program.  They must have a Smartphone to record receipts and complete an online report for each shopping trip. The grocery shopper may assist on a regular basis, or as needed; whatever help volunteers can provide is a game changer for people who are homebound. Shopping visits decrease social isolation, and provide choice and control in the lives of grocery recipients. 
LifePath depends on volunteers to make help with daily living available to an ever-growing number of people in need. LifePath's many programs meet the needs of local people who need support to stay in their homes as long as possible. Grocery Shopping, Money Management, Meals on Wheels, Home Safety, and Rides for Health are just a few of LifePath's programs that offer volunteers an opportunity to make a profound difference in a neighbor's life. 
To learn more about these and other exciting volunteer opportunities at LifePath and to discover the benefits of RSVP of the Pioneer Valley, contact Pat Sicard, RSVP Volunteer Manager, 413-387-1286, or psicard@communityaction.us.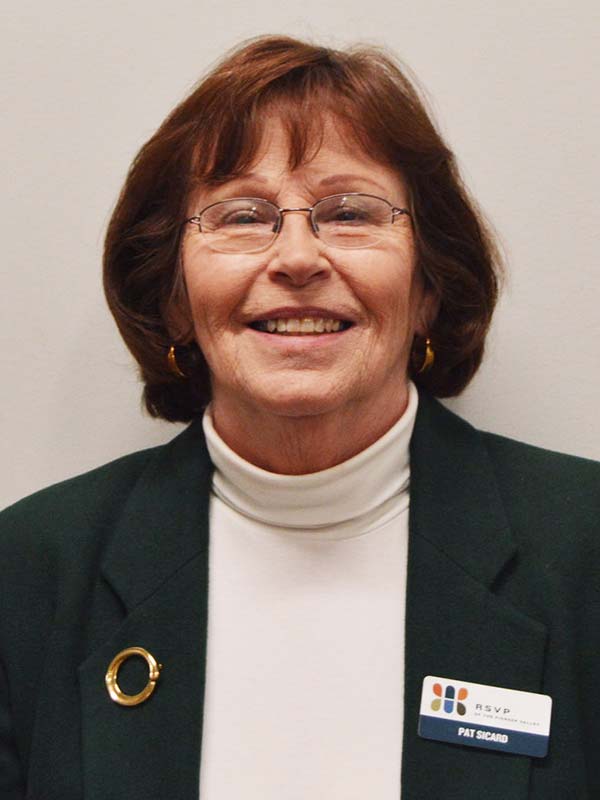 Pat Sicard, Volunteer Manager, RSVP of the Pioneer Valley