Have you ever said, "I would love to volunteer, but I don't have much free time"? Here are a few suggestions that take little time, but provide a lifeline to frail or homebound elders. If you enjoy driving, shopping, or chatting on the phone, we need you.
Good nutrition and social contact are two important supports to older adults wanting to remain independent in their own homes. LifePath's Meals on Wheels drivers provide both in a few hours a week by delivering a hot and healthy noontime meal to an elder's door, along with a smile and a wellness check. Stipends and mileage reimbursements are available.
Every other week, volunteer Grocery Shoppers ensure nutrition for older adults who cannot shop for themselves. They provide a list and payment to a volunteer who does the shopping. The volunteer then delivers the items to the client along with a wellness check and a bit of a chat.
With a phone call each week, Phone Pals brighten the day for homebound elders. A volunteer who calls weekly to share stories and similar interests also lets the older adult know they are important, connected, and supported. The Volunteer Phone Pal schedule is flexible and can be done from home.
For many elders who live alone and need daily living support, a volunteer bringing meals or groceries, providing a wellness check, or just being a friend, is often the help that will ensure independence. As a volunteer, you can provide this valuable assistance in just a few hours.
To learn more about these and other exciting volunteer opportunities at LifePath and to discover the benefits of RSVP of the Pioneer Valley, contact Pat Sicard, RSVP Volunteer Manager, 413-387-1286, or psicard@communityaction.us.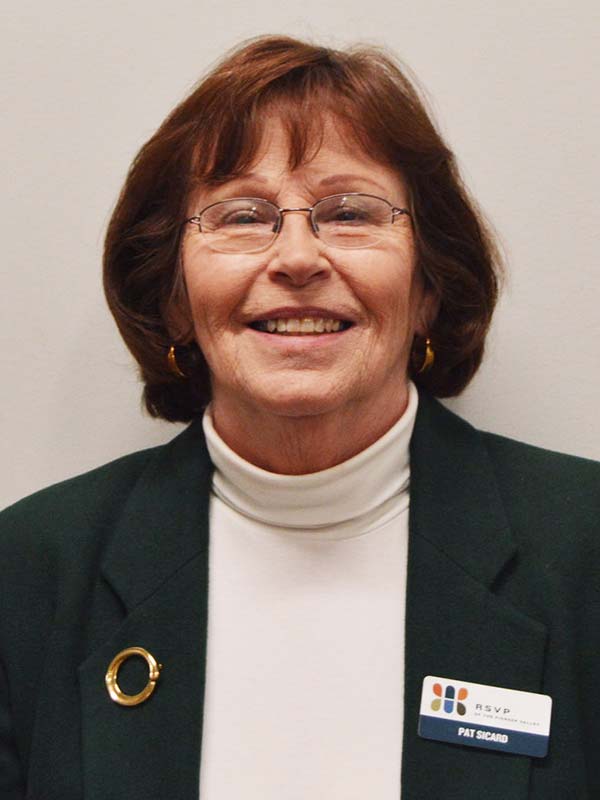 Pat Sicard, Volunteer Manager, RSVP of the Pioneer Valley