Wellness is not being disease free; wellness is not always about eating vegetables, or sleeping well, or exercising. There are many of us who live our day-to-day lives not feeling well, or have found ourselves coping with various conditions that we didn't ask for, and struggling with managing work, family, relationships, and the difficult emotions that those conditions bring.
The World Health Organization defines health as "a state of complete physical, mental, and social well-being and not merely the absence of disease or infirmity. People define what health is for themselves; the goal of the interaction is that they feel better."
Healthism believes that health is the sole responsibility of the individual and completely disregards the many other determinants of health. It judges people based on their desire to attain health and their efforts towards attaining health, and puts forth the false belief that it is one person's duty to work hard to strive for health and if you are not doing so, there's something wrong with you. It uses guilt and shame in an effort to "motivate" people to work harder to achieve better health.
Humanistic psychologist Carl Rogers taught that all humans have the built-in motivation to develop their potential to the fullest extent possible, even when faced with barriers and challenges, and that, given structure and support, individuals usually make good decisions about their health. But there are lots of barriers to contend with. We get diseases from heredity; we don't always have access to healthy food or medical care. But even in the most dire of circumstances, we have the ability to make small steps toward our health goals, work to solve the problems we face, and act as confident self-managers. In the Healthy Living program, we teach the importance of finding ways to live well even in the midst of pain and debilitating disease.
In the Healthy Living program, we teach the importance of finding ways to live well even in the midst of pain and debilitating disease.
First, we have to fight the myth that we all have the ability to be "well" according to someone else's definition. For some, the social determinants of health defined by the U.S. Department of Health and Human Services, conditions in the environments where people are born, live, learn, work, play, worship, and age, can make "living well" more challenging. For example, having a stable job, a roof over your head, access to clean water, grocery stores with fresh produce, and compassionate healthcare, make it much easier to maintain good health. Healthism doesn't consider that for many people, their health is dependent on factors beyond their control.
At LifePath, we never tell people what to do, but rather support them in what they choose to do, even if it is not ideal. The challenge isn't to be disease-free; it is to be able to manage the health challenges you are faced with. For instance, someone with diabetes might be working on remembering to take their medicine since they are so busy caregiving for their family that they forget. Someone else might begin to realize how their inactivity is contributing to their fall risk, or how their smoking addiction is affecting their other conditions. Another individual might be getting the courage to ask their doctor to review their medicines that they fear are causing unwanted symptoms, or explain to a spouse that they have to do a little less each day to manage their pain. We partner with individuals to build nurturing relationships and to create holistic, strength-based plans that promote the well-being of the whole person.
Through our Healthy Living workshops and one-on-one coaching, we strive to create an atmosphere of acceptance and compassion where our participants learn information, make small, achievable health goals, and use problem-solving to overcome barriers. We hope you join us for one of the following free workshops.
LifePath's Healthy Living Winter 2023 Workshops:
FREE Workshops you can access in person, on your computer OR your phone!
Living Well with Long-Term Health Conditions (In Person):
Topics include healthy eating, relaxation techniques, communicating, goal-setting, problem-solving, and more.
At Franklin County's YMCA, Wednesdays, January 25 – March 1, 1:00-3:30 p.m.

Tomando Control de su Salud, Spanish Living Well with Long-Term Health Conditions (Live Video Conference):
Techniques to improve symptoms of chronic conditions, such as healthy eating, managing fatigue, sleeplessness, and more.
Tuesdays, January 3-February 14, 9:30 a.m.-12:00 p.m.

A Matter of Balance–Managing Concerns About Falls (Live Video Conference):
Teaches practical strategies to reduce the fear of falling and explores medical, behavioral, and environmental risk factors for falls, stressing the importance of developing an exercise plan.
Tuesdays, January 24-March 21, 3:00-5:00 p.m.

Living Well with Persistent Pain (Live Video Conference):
Provides information and practical skills that build self-confidence and help participants assume an active role in managing problems specific to chronic pain—including fatigue, frustration, and poor sleep.
Wednesdays, January 18-March 1, 1:00-3:30 p.m.

Diabetes Self-Management: (Live Video Conference):
For adults with pre-diabetes or diabetes or their caregivers, this workshop teaches the basics of balancing medication, diet and exercise, techniques to deal with hyper/hypoglycemia and meal planning, stress reduction, and more.
Fridays, January 20-March 3, 9:30 a.m.-12:00 p.m.
For more information or to register, contact Andi Waisman, Healthy Living Program Manager, at 413-773-5555 x2297 / 978-544-2259 x2297 / awaisman@LifePathMA.org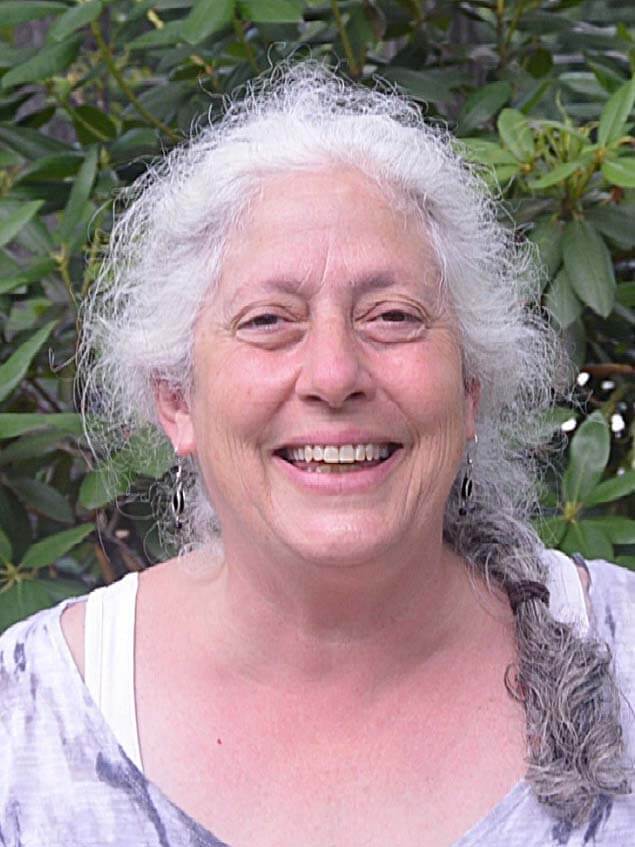 Andi Waisman, M.Ed., Healthy Living Program Manager