If you are familiar with the term Age-Friendly Communities, then you know it is a global movement that promotes healthy aging and adequate support for older adults to remain independent and to fully participate in their communities. You might also know that AARP is the national sponsor of the program in the U.S., and that more than 100 cities and towns throughout Massachusetts have joined AARP's Network of Age-Friendly States and Communities. These towns have made a commitment to listen to their older residents, and to create and implement an action plan to improve their conditions.
But if you have never heard the term, you might wonder what "age-friendly" even means. And if this is a program about improving the lives of older people, then why not use language that communicates that more specifically? This is the exact question I recently received from an older gentleman living in the region; and the answer is that age-friendly work focuses on older adults but actually benefits the whole community. When we consider older adults as an asset rather than a burden, and when we help them continue to live and thrive in their communities, everyone benefits from their presence and experience.
These towns have made a commitment to listen to their older residents, and to create and implement an action plan to improve their conditions.
In Franklin County and the North Quabbin, the Age-Friendly Initiative led by LifePath has reached two important milestones. First, more and more towns have been joining the regional coalition and starting the process of making their community a more age-friendly one. After our first group of towns was enrolled last summer, a second group is now officially a part of AARP's Age-Friendly Network. These towns are: Bernardston, Colrain, Erving, Gill, Leverett, Northfield, Petersham, Shutesbury and Warwick. The town of Shelburne has also submitted a letter of commitment to AARP and will be an official member soon. This means that, so far, 21 out of the 30 towns in Franklin County and the North Quabbin have recognized the need for age-friendly planning and have agreed to collaborate with each other in this regard. This is an important development because regional collaboration might help our towns address issues that are harder for one small town to fix alone, such as transportation and housing support. We will continue to reach out to area towns to participate in this collaborative effort, and we hope to have more communities on board this year.
The second important milestone is that we have recently launched a regional age-friendly survey, which is the main component of our needs assessment process. Conducting a needs assessment to hear directly from older residents is an essential step in any community's age-friendly journey. Before we start planning and applying for grants to implement projects, we first need to understand what it means to the people who live here to have an age-friendly community. Not all communities are created equal, and being age-friendly is not a checklist or a set of imposed standards that a town must meet to be called that. Rather, it is about responding to what older residents say, including them in the planning process, and attracting resources to act on their recommendations.
The creation of our survey itself was a collaborative effort that included representatives from almost 20 area towns. This was done through a workgroup that met twice last fall and included Council on Aging members, Senior Center directors, regional and local planners, and interested older residents. After examining the standard survey template made available by AARP to all network members, the group decided it would be better to create a new survey that is specific to our region and that asks the questions most relevant to our elders.
Indeed, the survey we created together asks about the quality of and access to many essential services to older adults, including healthcare, transportation, housing support, socializing opportunities, access to information, and others. In a nutshell, though, the survey is really asking: What does an age-friendly community mean to you? Which aspects of such a community are working for you right now, which ones need improvement, and which ones do not exist at all? Please help us answer these important questions by filling out and sharing this survey with others. The more responses we receive, the better our understanding will be of what the priorities for elders are.
The survey is open to all residents 50 and over, as well as to caregivers of older adults. We are making it available both online and in print. This is extremely important as we know that many older adults in the region do not have internet access, and we cannot get accurate results if we only hear from those that do use the internet. To help with this, we are making hard copies of the survey available for pick up at many town halls and senior centers. You can also contact me directly if you would like a printed copy mailed to you.
In addition to this survey, our needs assessment process also will include a number of focus groups and individual interviews. Then the results from all these data collection methods will be analyzed and used to set short- and long-term goals for the region. Of course, we will be inviting people from across Franklin County and the North Quabbin to participate in this action-planning phase, as we've done for every step so far.
Click here to take the survey. If you would like to request a printed copy of the survey be mailed to you, and for any other inquiries, please contact me anytime at nelkhattabystrauch@lifepathma.org or 413-829-9274.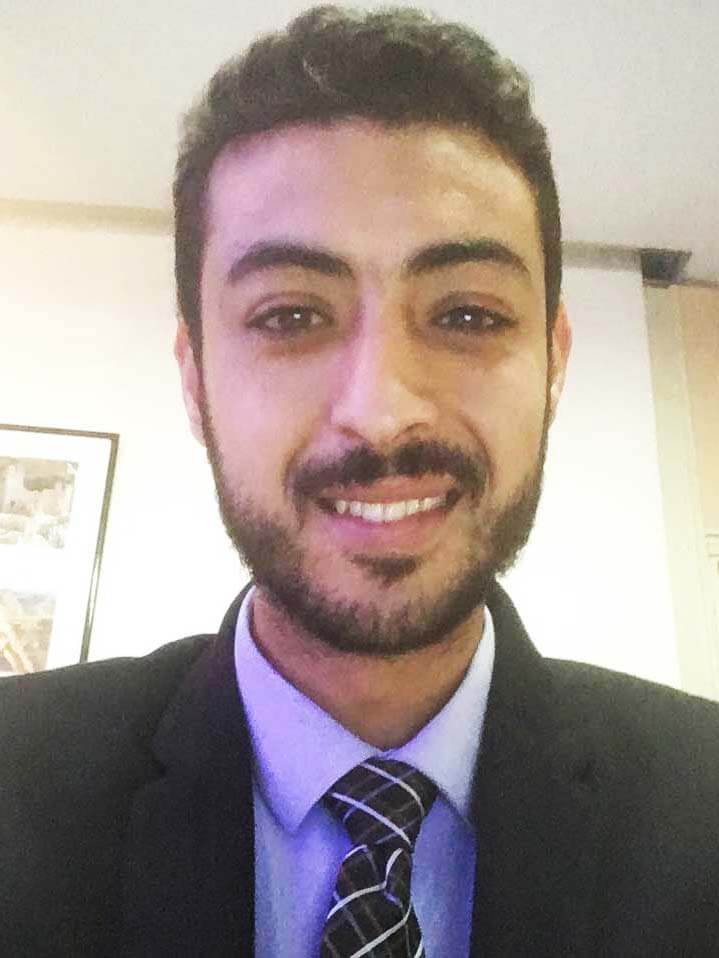 Nour Elkhattaby Strauch, Age-Friendly Program Manager